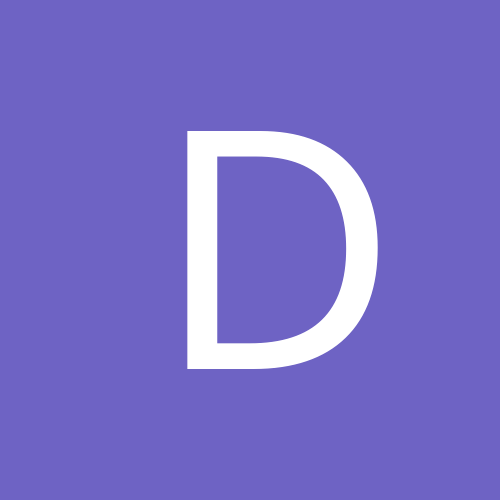 Content count

17

Joined

Last visited
Community Reputation
0
Neutral
General Info
Location
Gender
Car Type
Car Model
Occupation
ok so i've gone ahead and ordered braided oil lines. What about gaskets?

He stripped the car and doesn't have anything to give me. The picture helps. I've emailed Greddy USA to see if they can stock me the parts.

Hey all, Just after a bit of help with sourcing some parts. I have recently picked up a t517z turbo off a mate who crashed his car. I need to know (turbo only wise) what i need to get. I know i will need specific gaskets or lines but i'm not 100%. I have a 1999 s15 JDM. All help is appreciated, and if your only going to say something negative you know where you can stick it Dave

true i mean i'd prefer to pay the fine than to cop the points. I won't loose my licence either way I would just like to have a bit of a buffer in reagrds to cliche' police when it comes to my s15 being on the road next month do you know what he said to do that??. legend! thanks

Update: all of my mates are giving me mixed messages saying i get the point back when i get my fulls so pay it early, or wait to get my fulls then pay?? way to confused

So on the same day last week when my gearbox blew I got a letter for a speeding fine on New Year's day. Someone up there must have had something against me. I got clocked by one of those ford territory's with the mobile speed cameras doing 115km/h in a 110km/h zone on 1/1/2012 during double demirits being on P2 licence i lose 6 points leaving me with 1 left until i get my fulls on Feb 3rd. I just want to know, if i don't pay the fine until after i get my fulls (like 2 weeks away) will i be charged as a full licenced driver and only cop 2 points? As per the RTA: Exceeding the speed limit by less than 10 km/hr. 1 $149 Anyone been through this sort of thing before? Any help is greatful and if you don't have anything nice to say please keep it to yourself DAVE

YOOOOOOOOOOOOOOOOOOOO just in need of a bit of opinion. want to upgrade cam gears as mine are stuffed atm. my mate is saying just get some vvti adjustable cam gears but is it that much more expensive to replace the cams but without the need to heighten the valve springs etc I'd like to replace the cams and gear but which ones and where from hahahahahhahahhahhahaaaa WHHHHHHAAAARRTTTTTTTT DOOOO I DOOOOOOOOOOO all advice is welcome ive got a budget so i cant be spending all my pocket money on this!!! thanks

F**k i bought the Bee R for my SR20 like 3 days ago. Wish i read this first!!!

hey guys, just bought my first turbo timer off the net and it's saying Splice Connector is not included. Part no # 41001-AK009. its for my JDM S15 spec R, do i need to buy something else and if so where do i get it from? all help welcome thanks!

in the same boat as you, 20 y.o. no claims etc. who are you with?

I had a look at NRMA but when you get the quote there is no choice to add any modds??

mate where did you get your rear lip and front bumper. looking awesome!!

Hey guys, Had my S15 sitting in my garage in pieces for about 3 months n now i'm about to go for my Black licence so i can take it on the street. It all back together not but i wanted to see what you guys reccomend in regards to what insurance company to go for. I've been doing a lil research and not too sure whats the cheaper option e.g. what company and whether i insure it in another persons name and be the 10% driver. All help and advice is welcome. P.S. its it NSW oh yea and it does have several mods e.g. wheels extractors coilovers etc etc

hey all just looking to get a second opnion. recently bought my 1999 spec r 200sx and thus far i have done the following mods: sports suspension 18" multi spoke wheels (similar to BBS style) with fairly decent dish HKS blow-off exrtactors full nismo exhaust front to back aftermarket rear lights. There are a few things bugging me about the car i.e. 2x the speaker dont work and i need to replace the VVTI cam gears and clutch soon. What im trying to go for is JDm style s i am thinking of getting some aftermarket coilovers to lower the car a bit more then a rear camber kit. Nothing too crasy at all just to put it on edge with the wheel lip and stretched tyres. i'd also fix the stereo, VVTi gears clutch and look at getting a tune. Any suggestions on what you think looks good? i'm in love with s15 with rear camber and i'd really prefer that At the end of the day i'm a young bloke where this is going to be my one expenditure so i want it to be appealing both performance wise and in stance.