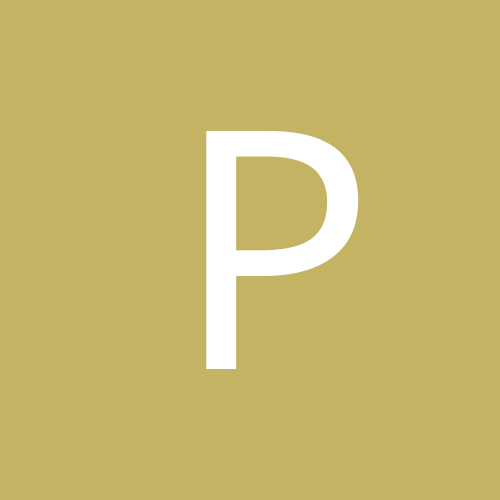 Content count

149

Joined

Last visited
Community Reputation
0
Neutral
About pa5hka
Rank

Standard Member


Birthday

07/13/1984
General Info
Location
Gender
Car Type
Car Model
yeah ive been a member from 2004 !!!! thats 12 years now! i think all the boys from our times are moved to family 4x4s or more expensive toys like been said before ( c63 , m3/m4 , s5 etc...) i sold my last silvia in 2010 and didnt have one since then ( moved to family 4x4) but recently purchased another one just to sit it in garage and keep me busy doing something on it on weekend ( of there is spare time from the famiy) and maybe taking it to wakefield or eastern creek ones in 3 months )

Do you see many JAP Import S14a in australia???? i dont

. Hey did u ended selling both of your type x? I swapped my skyline for that s15

Hi all , looking to sell front end parts of my car . So it's s14a bonnet , headlights ,grille ,blinkers and jap spec series 2 bar . Make me an offer . Thanks

Hey all , I bought red s15 with s14a front conversation. Guards are metal and I believe it's half s15 and half s14 joined together. The bar is original jap spec s14a ( very rare) anyways I am thinking of putting s15 front back on so just looking if anyone interested is swaps otherwise I will just sell it seperately .

Hi all , ive been a member of this forum from 2004! . Last time ive been here though was in 2009 Anyways as i was really busy with my life , business etcc.... i sold all my toys and now when i have a bit of spare time i am decided to get another one for racing / drifting weeknd fun . So looking for s15 , 200sx , s13 , s14 , 180sx or silvias! Must be SR20 or RB engine and manual! Show me what you got . If interested i can swap it for another car ( project) I have VK CALAIS genuine 308 V8 HDT Director replica , been fully restored back to shell , sand blasted and repsrayed in & out inc engine bay. New HDT genuine full kit , hdt steering wheel and hdt AERO wheels ( brand new) vehicle full complete and cost me way over 25-30k at this stage !!! Can drive it but i was gonna retrimm interior and build engine. can swap for for on those cars i mentioned above. Second car is BWW e30 325i GENINE Mtechnik 1 !!!!!!!! 1986 model . VERY RARE car and not many left . I didnt see any in australia , vehicle is member of BMW club and there is only one genuine M Tech 1 in the club!! Black in colour , factory recaros , bilstein suspension , LCD diff , short ratio gearbox etc... Basically same as e30 M3 but no wide body and right hand drive. Vehicle in original black colour. Drives very good!!! I was gonna fully restore it so i bought all brand new Genuine BMW panles for it ( guards , doors , bonnet , sunroof , quarter panels and boot lid , plus all seals and badges) it was special order though BMW and cost me over 9000 just for parts! Might come with genuine BBS RS wheels 16x9 that i just bought ( few weeks ago) for around $3500 This BMW will cost fortune in few years !! i was gonna use that on drift but its too good and rare to wreck! So if anyone interested to swap their cars for one of this or just want to sell it , send me PM and ill get back to u ! Thanks

WK0 (ZERO NOT LETTER O) Thanks

Hi all, need the code for spraying 180sx. Thanks

+1 for Unigroup , not the cheapest though

thanks all engine getting fully rebuilt with forgied pistons etc....... will provide pics during work

few pics of engine bay still in working progress ( AFM will be removed soon)

:rolleyes: got a quote for roll cage , around 1500 gonna need one soon sad to have car and cant even drive than thing still got 7 months before i can get my license back p.s Sunday March 15, 2009 sees the 6th Annual Compak Attak hit Western Sydney International Dragway, NSW. A massive day of Sport Compact Drag Racing is planned along with a Show-N-Shine, Dyno Comp, Club Displays, Babes on Stage, Car Audio Sound Off & Displays, Trader Displays and much more. The Compak Attak is set to be a non-stop, action packed day not to be missed. my car is in for drag racing

some update on my car got everything installed, power around 250 at the wheels also got new wheels , black driftecks:) looks very good next racing is in 2 weeks on Compact attack at eastern creek

sorry guys just duoble checking what time is meet up at P6?