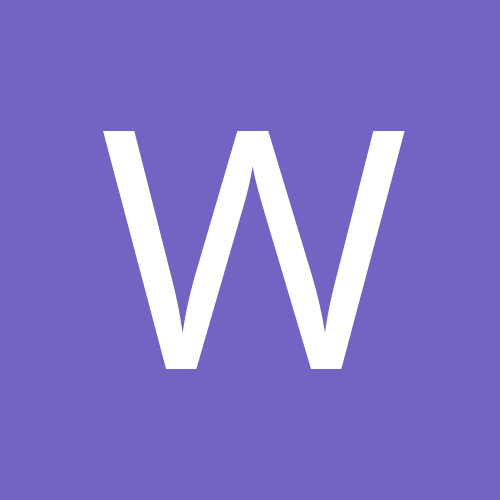 Content count

54

Joined

Last visited
Community Reputation
1
Neutral
About Wink
Rank

FDFDFD


Birthday

July 15
General Info
Location
Gender
Car Type
Car Model
Sure. Just send me a PM on here. I don't post much here but I still visit semi-regularly. Thanks.

Power wise, the Chaser trumps the R33 GTST easily. Even though my modded R33 GTST pulled 190+kw and the stock Chaser only around 175kw, the power delivery of the 1JZ means that the Chaser is just as quick 0-100kmh (around 6 seconds). My Chaser is going to remain unmodded, as really it's quick enough for daily driving, which is what I use it for. Anyway thanks for all the suggestions/comments so far guys. Keep em coming. Would really prefer a shop who actually has done a Midnight Purple III job before so they would be better informed when giving me a quote.

I'm no paint expert but as far as I know, no it's not like standard paint as it has a chromalusion effect:

Yup got a Chaser now Went R33 -> MR-S -> Chaser I don't post on NS.com (nor SAU where I used to post heaps) much nowadays. Only asked this question here because NS.com is one of the biggest Australian motoring forums on the net so hopefully somebody knows.

Does anyone know of any work shops who are experienced in painting in Midnight Purple III in Sydney?

My car has factory HIDS and uses D2R bulbs. If I buy a set of Kaixen D2R bulbs will they be plug and play?

I've heard Autometer are not as good as the JDM branded gauges. Besides as most of my car mods are JDM brand, I want to stick with JDM brand gauges.

The Defi blue ones are awesome and perfect except for one thing - being only USA market the temperatures are all in Farenheit! I'll have a look at the Advan suggestion. Thanks for that.. Still open to advice!

I'm looking for good brand (JDM preferably) electronic gauges in 52mm size with blue, red or orange backlight. I know Omori make them. Defi and GReddy also make them but only in green backlight. Anyone else?

Update!! Fitted on my new wheels and got some vanity plates... New wheels are Rays G-Games 77M and paired with Rays Duraluminum red nuts And of course the vanity plate speaks for itself

17-7 G-Games 77M 4/100 +42 Black/Red In stock ready for pick up? Price? I think I asked before for price but I deleted the PM sorry mate.

Vital Specs 2003 Toyota MR-S (AuDM) 6 speed SMT Factory TRD bodykit 17" Speedy wheels with 205/40 tyres Pictures Rundown & Review Firstly let me say this car is pretty slow compared to my boosted R33! The SMT transmission is adequate on the upshift but great on the downshift. The 1ZZ-FE delivers power smoothly and it's very rev happy. Handling wise, the car is very 'chuckable'. A 975kg weight means the car is one of the lightest on the road today. To help prevent any loss of control, the car comes standard with traction control, ABS and most importantly vehicle stability control. With the car being so light, the brakes are more than adequate to stop the car. The brake pedal feel is solid. The only thing I could want from my brakes are for the calipers to be red! The MR layout of the MR-S means you have a very different feel to my old FR Skyline. The front end is more twitchy and even in mild corners you can feel the weight of the engine pull the rear end around. I want to get to a trackday as soon as I can so I know the limits of the car and really learn the dynamics of driving a MR car. I'll shed some light on the SMT here... It is not a traditional auto with a tiptronic gear selector. It is a fully fledged manual gearbox but with the computer controlling the clutch. There is no 'D' gear and unlike automatics, your car will not start rolling forward in gear. You have to also upshift yourself. The computer does downshift to 1st or 2nd for you when you slow down depending on how much you slow down. Exterior wise, the car is black (the best colour!). There are some blemishes such as swirl marks and light scratches so I need to get to a detailer. Any recommendations for a detailer open on the weekends in the Sydney area would be appreciated. The car comes fitted with a factory TRD kit so it saves me the headache and money of attaching a bodykit. Headlights are projector style for low beam, which is great for a HID upgrade. Even with the yellow factory halogens now I can see they have a great cut-off and they are 10x better than my R33's reflectors. The wheels currently on it are some garbage Speedy 17"s. I have to admit the wheels do look decent on the car but of course I'm going to replace them with some quality JDM rims. The interior of the car is fairly simplistic but I do like the leather seats with their fairly low seating position. When the car is parked next to the kerb, the passenger must step up onto the pavement! The doors close solidly without any large rattling which I had in my R33 due to the side intrusion bar installation during compliance. The one thing I miss is the climate control I had in my R33. The car comes with a MP3 6 disc stacker with tape deck. I may change the headunit to an Alpine head unit so it can interface with my iPod. The steering wheel is just the right size and gearshift controls can be found both at the gear knob as well as buttons on the steering wheel. All interior lights including aircon controls, gauges etc light up orange. The soft top roof is very simple to put up or down. I need to work on my left arm muscles so I can do it just by reaching back! The roof clips on with two sturdy clips on the top corners of the windscreen. When the top is down there is a small wind deflector you can put up so that wind does not blow into the cabin so much. One thing I especially like about the soft top is that it has a glass rear window (unlike the plastic ones found on other droptops) and thus also has a demister built in. The car is one of the least practical on the road today. There is a storage space at the front (which is half taken up by the space-saver spare anyway) and some storage bins located behind the seats. Apart from that, that's it for any large storage spaces. I'm debating whether to leave the spare tyre at home to free up more storage room - this will of course upset the weight distribution of the car.

Could you please make the uppercase 'K' of my name into a lowercase 'k' ie Wink instead of WinK Thanks!

The car I'm looking to get it for (2003 Toyota MR-S) requires the bracket. I've checked on the Japanese BJ Union HID site and they state in their HID kit compatibility list that the bracket (or "valve adapter" as Google translates it as) is required. Thanks for answering all my queries anyway.