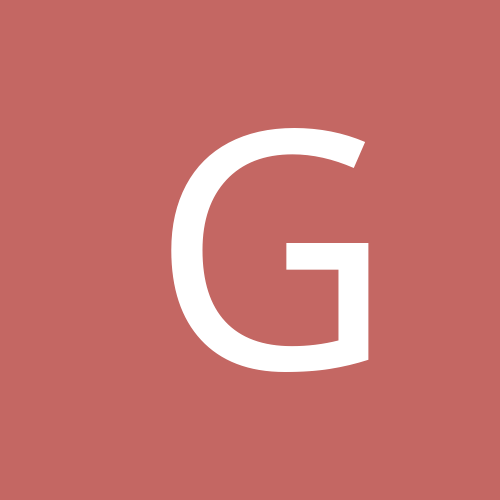 Content count

34

Joined

Last visited
Everything posted by GiantStickMan
I've replaced the stock CA seats with seats from an R33, and now the clasp next to the seat is too long. The standard S13 belts are different to the R33 ones so I can't use the clasps that came with the 33 seats. To complicate things, the R33 retractable belts mount at the base to a rail which isn't on the S13. The back seat belts from an R33 would work, but they mount on an angle and won't retract when mounted upright. So my question is this, how do S14 and S15 seat belts mount at the front? Do they bolt to the chassis or to a rail the same as 33 seat belts? If someone can supply a photo of the belt itself that would probably answer my question. Cheers

Price : $150 Condition : Used Got a few random parts left over from a project car, all items are located in Queanbeyan NSW just outside Canberra, but willing to post at buyers expense - PM me for a quote Set of rare S14a Fog Lights for JDM front bumper These were pulled off a JDM bumper bar as pictured. In excellent condition, all mounts, tabs etc intact. One mount was broken on the black plastic surround but has been repaired. Wanted to run these but wouldn't clear my FMIC piping - $220 posted Aus wide Next is a fibreglass M-Sports style s14a bumper bar Average condition - has some splits and cracks in it. The previous owner drilled a few holes near the cracks presumably to stop them from spreading, but it would require repairing or run as is on a drift car. The corner indicator lamps are included with the bar, however note that there is a small chunk missing in the corner of one of the lights, which can be seen in the close-up photo on the lense on top. Selling as it didn't match my kit, went to JDM OEM plastic one instead - $125 ono S14 series one rear seats, excellent condition - $40 ono Also some various other bits and pieces, Early S13 CA18 seats in horrible tweed, have some rips, and no seat rails - Free! Take them away. Stock S13 suspension front + rear pulled from a '90 Convertible. I went straight to coilovers so I have no use for therse. I daresay they appear to be in okay condition but I never drove the car on them so can't confirm if they have any knocks or anything. Appear leak free though - $75 Stock S13 CA18DET side mount intercooler and piping - $50 ono S13 interior door handle trim pieces (the plastic bit behind the pull handle) - $20 ono for the set S13 Driver side power window switch surround (does not come with switches) has a small chip at the base and a few scratches - $15 ono Send me a PM if you're interested in anything, need to clear the space so open to offers just nothing stupid.

I'm currently in the process of putting a HKS super dragger exhaust from an SR20 S13 onto my CA18 S13. I have a small issue though with the o2 sensor near the catalytic converter. The old one on my CA18 stock exhaust had a different plug (and was 4 wires i think?) but the one on the new exhaust is a different connector (and is 2 or 3 wires from memory?). Can i just cut and rewire onto the back of my old connector and if so which wires do i need to match up? Or does anyone know the part # etc for the CA18 sensor so I can order another one and replace it? Thanks in advance!

Excellent! Thanks for the replies, i'll leave it disconnected.

Actually here is a pic of the one I am talking about (the probe has been cut off the end but it's the connector I am concerned about). http://hardtuned.net/forums/index.php?app=core&module=attach&section=attach&attach_rel_module=post&attach_id=249157

Sounds like the one, the connector is inside the car just under the passenger seat. Would there be any problems plugging the hole and not running one? Will post up a pic when I'm home.

The piping is definitely different, same with the mounting points for it. I believe the inlet/outlet on the intercoolers are also in a different location but i can't confirm that one.

I'm intending to wrap my car shortly. So far as I can tell as long as you prep the surface correctly (i.e clean and free of grease dirt etc) and take your time it shouldn't be too hard and it seems like fairly forgiving stuff.

I kinda like it to be honest. Would i do that if i bought a 180? No. But that's what makes the car scene great, every car is a blank canvas. I think it would look a lot better if the front bar didn't stick out so far forward and was a bit more subtle. The rest of it looks good to me though.

The other post seemed a bit dodgy when he was asking if he should just part it out, but then doesn't have the time to get a blue slip. There may be nothing wrong with it, but the info here is enough to raise a few warning bells. Why not just get a VIN and double check all the usual stuff, like import approval, REVS etc etc. Though even if it has all that doesn't mean the car isn't a lemon.

As above, keep in mind this is not a simple bolt on conversion and does require a fair bit of work. The main issue will be alignment as most of the off-the-shelf FPR conversion guards won't line up nicely without a lot of TLC.

Pretty much. Not like, flat as a tack, the stereo will come on, alarm etc will work, but you won't have enough charge to start the car, it'll cough and splutter. But as Mr-Gem said, a little while on a trickle charger and it's fine.

I've been running odyssey batteries in the boot of my 33 for about 6 years now, on my second one... seem to be okay but they go flat (well, flat enough not to start the car) very quickly if the car isn't used. Not sure if that's how it's meant to be or not though. Invest in a trickle charger I would suggest.

I looked into it for a 260Z i have that is almost always garaged and rarely drived, but it needed to be part of an RTA approved club and you could only really drive it to events organised by that club, or to get it serviced etc (and even then the route has to be booked in, planned from A - Z with no detours etc) Basically I'd rather pay the full cost of rego to avoid all the hassle and red tape involved, even though the car only gets drived once a month at the most.

That's the problem, the length, the stock clasps have a few inches of fabric before them, whereas the skyline clasps don't, so when you use the stock clasps they sit way too high, look stupid and feel uncomfortable. Thanks sublah, it's not the buckle itself i'm curious about, it's the retractable unit. Part of it is bolted to the door, but the base of it does it mount to the chassis of the car or a metal rail? This might show what i mean, this is a set of R32 belts, see how the piece at the very bottom of the pic is a loop of fabric? That slips onto a rail next to the seat in the R33's. I want to confirm if S14 and 15's are the same design, or is that instead a piece of metal that bolts to the chassis?

I recently got one, never been a fan of convertibles but the S13 looks so clean with the top down. Saw it advertised fairly cheap and figured why not. Currently in the process of putting an S14a front end on it. Staying CA18DET auto for the time being but considering a manual swap down the track. Not building it for performance (got an R33 for that) just want something nice to cruise in though i will be doing some basic mods to it.

I've got an 13 vert as well, one of my rear windows doesn't work (motor is fine, think it's just off its track) but can still get it up and down. First thing i'd be checking is if the motors are working or not, if they aren't best bet is to try and source a replacement or something similar. Also, don't bother looking for parts from the US 240sx verts - they made them totally different, nothing is interchangeable.

You need more boost I was on foot man, not in the car. And putting aside the time it'd have taken to get the car started and after him I can think of better things than driving at speed through a shopping centre car park with families and kids around. I don't encourage or take part in that sort of stupidity. He didn't get anything out of the car and I know for a fact i scared the sh!t out of him to provoke that reaction. I'm happy with that.

I just need to find out whether S14 bonnet hinges are the same as S15 ones. From the pics I've seen they look the same, but i don't know their part numbers so i can't confirm for sure. Can anyone confirm this? Thanks!

Spot on mate, i have s14a hinges and to get the bonnet to line up I need to use one set of holes and drill a new hole on both sides so it sits further back. My issue is actually one of height, the bonnet sits quite high at the back and there was a mention on a 240SX forum that S15 hinges sit lower, but from what I can see they are all the same which is what I was hoping to clarify. I haven't got the conversion fenders yet but I'm thinking they must sit higher, so that they're in line with the bonnet as photos of other cars with the conversion done look nice and flush. Thanks for the info, i think that answers it, they must be all the same.

Nah, S15 nose doesn't look right on the S13, even as a convertible. S13.4

I don't think it's such a bad thing asking for an opinion when you've already got a few choices, i.e 'which car between these two' when you're asking for actual experience from people or whatever, but when you post a topic with no original thought involved (what rims/bodykit/paint should i put on my car) that's kind of sad. I modify my car for myself, it looks how I want it to look but i'm not above bouncing opinions off people when i'm trying to decide on something. Difference is I have at least narrowed down the options myself rather than just hoping for inspiration from some random halfway across the country.

Sorry to bump an older thread. I just installed R33 GTS-t seats in my S13 convertible, as mentioned before one tab on each seat needs to be modified but the other 3 mounts line up fine. One issue I had though was on the drivers side I had to cut a piece out of the plastic base as it was hitting against the fuel/boot release and the soft-top release. It's fairly thin plastic so nothing a stanley knife couldn't cut through, and because it sits in and under you can't even tell it's been cut. It's worth noting these seats are a bit wide and chunky and do cut down on a bit of the back legroom over the standard items.

Might be an older thread now but I feel this might be relevant. I did a carPC install in my R33 a while back, still going strong 12 or so months later. I used a 2.5" laptop hard drive, used to drive over a pretty rough dirt road everyday and it never skipped a beat. So not really an issue. As for bass, i used the onboard sound from the motherboard I'd chosen (a Zotac 9300itx or some such) and I found it a tad hit and miss (was quite muddy through 2x 12" subs), so I upgraded to a PCI sound card (can't remember which one now) and that sorted out most of the problems and gave me more freedom to adjust the settings to suit me. You can find my build thread here if you're interested http://www.mp3car.com/show-off-your-project/139768-1996-nissan-skyline-gts-t.html

I'm not talking about hacking out a giant section of metal here (as the previous owner of my car did to place - not screw in or mount in anyway - some speakers BEHIND the back seats speakers which were mismatched anyway...) it's filing half an inch off to make the clearance needed. I've done it before as it was the only way to achieve a neat factory look and don't regret it for a second.