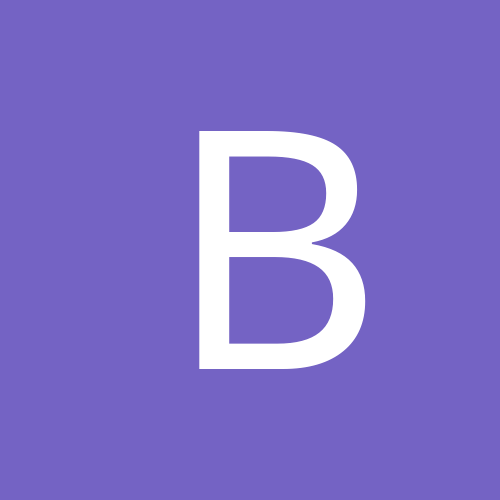 Content count

22

Joined

Last visited
Community Reputation
0
Neutral
About black_jack_fd
Rank

Newbie


Birthday

November 1
General Info
Location
Gender
Car Type
Car Model
yeh i found out this morning... talk about lateness

Hey guys, Hope you all had a good easter and bought a digger a beer yesterday (if you could afford it). Was wondering if anyone was doing anything tonight?? Nothing hectic in mind.

anyone heading out and about thursday night?? I've finally got a night off and am keen to get out amongst it.

My boss is a massive QPR fan, shes pretty excited their going awesome this year. I'm not so much, though i wonder if we're able to beat the likes of Blackpool. Her husband who is ALSO my boss is a Liverpool supporter, so i'd at least like to be able to think we can beat them. I've got no issue with the way Wenger manages his team. I think there's almost something noble about nurturing young talent then unleashing them upon unsuspecting premier league teams. But at the same time they've got to find confidence in experienced players so they can score goals. Its like teaching youngsters, if they have a role model things get easier, but if they dont then things can get awfully complicated. As for Liverpool, i'd hate to see a club of their calibre go into relegation. their a great side to watch and i dont think they deserve the same fate as Leeds Utd. Torres is quite the glass cannon but because i think so much pressure is on him to perform, its like they almost run him out there to play when he's only 75%. Think the sale of Liverpool to the Red Sox owners is going to be a good thing, might even pick up a few of the fans from Boston.

sounds like it, unless Gerrard does something amazing. Schwartzer might still have his move to the Gunners in Jan when the window opens up. I'm hoping so, even if he doesn't play as number 1 i think his influence and coaching of the younger keepers might help. i still think we need some bigger guns up front, Dont think Chamakh can really cut it, although its awesome to see someone who can be a target during corners and set pieces etc. Now apparently Diego Forlan wants to come back to England to play so maybe he'd fit in well at the Emirates. I dunno. I'd like to see some changes made to Man Utd and Liverpool thats for sure, Man Utd rely too much on Berba, Nani and Roo. If those 3 aren't at their best then no goals are scored, although Hernandez is going awesome at the moment. I think Chelsea might hold on to it again for another year but its too early to say, might come down to the line between the top 4. Gunners plz find some backbone in the lockers somewhere >.<

I' agree about Dzeko, He should move although sometimes to the players its not all about trophies, if your playing at the club you love then nothing really matters. I still think Torres is a fantastic striker, the Gunners can certainly use him there. Fabregas mentioned on " The Cesc Fabregas Show" by nike that he would have liked to see Villa join him at Arsenal. That would have been a pretty spectacular move i think and definitley would have made them more competetive. I suppose we've just got to wait till January to see who else Wenger signs. I'd like to see a Goal keeper and another experienced striker or midfielder who likes to score goals. I think we've got the quality to win but their all on the injuries list at the moment so other than that just a keeper and maybe some crazy chinese herbalist who heals stuff in hours rather than days lol. i just hope my tips this week are right lol... have a few shocker weeks

tell you what though, Blackpool are doing well considering their promotion and what not. Yes Drogba is good but i dont think he's the best. I spose my measure of who would be would be performances in champions league. I rate Real Madrid since they signed Ozil. Best buy of the transfer period. I'd probably rate Villa and Messi as better strikers than Drogba, he didnt do so well at the world cup. Then again this is club level and i dont think performances for strikers can be compared since their performance depends so much on quality of service and midfield. I guess midfielders can be compared however. i'd say Iniesta is a good example, always good performances but never scores goals. Even though we lost to Chelsea, i still enjoyed watching the game. i thought both sides had given alot but the better team won on the day. Oh and our new centre back is still settling in, Squillaci just got signed so i'd give him a little more time to settle. Anyway this week should be good, the top 4 should win their games this week. Arsenal (H) V Birmingham Man Utd (H) V West Brom Aston Villa (H) V Chelsea Blackpool (H) V Man City only concern is weather Liverpool can beat Everton. Everton home game by the way. Thoughts chaps??

we'll see if you guys can repeat the performance when you come to the Emirates. Would have liked to see a contest between both sides at full strength. Gotta give it to Fabianski, nothing he could do about the 2 goals, tho the rest of the time i think he did better than Almunia. Anyway I'll give that game to Chelsea, they played well and i think their pretty hard to beat at home. Least the Gunners aren't having moments like Liverpool or Man U.

yep there goes my week already. just hope the rest hold up.... fml i hate footy tipping..... still love football tho. "... football takes me to hot places...... cold places......." " its more than just oil, its liquid engineering" lol god bless CR7

im tipping birmingham to win cos they've not lost at home for quite some time. think its a record how long they've held at home. anyway the rest of the round looks the same as mine cept im also tipping Villa to win. Arsenal need to loose or draw a few games while the injuries clear and once back in full strength start turning on the pace again, no point playing players like Wilkshire and the rest into the ground trying to win when its almost impossable. the january transfer window should see a new keeper i hope.

by no means am i saying its a winnable match. Some think so, others not so much. I'm just saying its the best they can hope for. They have talent in the forward half of the pitch, they just need more at the back. They can win things its just a matter of the team on the day. i mean, man city had a horrid start and at home beat Chelsea, never thought they'd do it so anything is possible on the day. Just hope its a good one. Arsenal have been in the top 3 for a while now so i think they understand the pressures of big games. Least their the only team to have won a premiership undefeated

Jeez Man U looked horrible in the first half of that Champions League game against Valencia, i stopped watching. I feel bad for Owen cos he's just starting to find form.... no chance given. Lucky for super subs lol. This weekends EPL fixtures are hell..... I just hope the Gunners draw with Chelsea. Might be a hard ask as Squillaci is still settling in and with Fabianski in the back.... who knows what can happen.... he'll need to put in the game of his life methinks. If Fabregas is back then a chance to win is there but who knows. Ibra looking good at AC, think they'll go far in the CL and Sierie A. i agree with Butts_JZZ30, we should have signed Schwartzer or some other keeper with mountains of experience, with that much cash in the kitty for transfers i dont know why Wenger didnt sign an awesome keeper. I think he has too much patience lol.

At least one of the London club got up! If someone said to me before the weekend that West Ham would be the only London club to get a victory I would of laughed and walked off. Does Darren Bent deserve another chance at a big club? His scoring has been prolific for a few seasons now and he scores against the top sides regularly. I'll be another to admit that weekend was the worst for a while. The whole championship could have been shaken up something fierce. Pissed the Gunners lost...... Almunia = Fail.

Dunno about Messi being back in time for that game. I'd rather he subbed on the last 20 or so minutes just so the glass cannon doesn't break anything. Should be a good game even if he doesn't get on, just watch Iniesta and Xavi.

hey dude, bought it with Apex'i coilovers, power fc and an exhaust. just gotta work on intake, intercooler and dump off the turbos now.