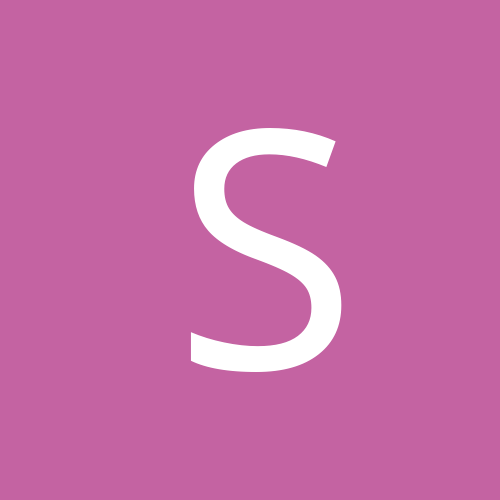 Content count

49

Joined

Last visited
Community Reputation
0
Neutral
About sx muscle
Rank

mr


Birthday

04/08/1988
General Info
Location
Gender
Interests
Car Type
Car Model
Occupation
yeah power is a bit low i have almost the exact setup same turbo just stock cams and only 16 psi to get 219.3 rwkw, maybe try another tuner? With cams that turbo should pull 230 -240 rwkw on the 20 psi you're using

Trunya I think it's pretty normal just have a look at almost every other dyno sheet on here they all zigzag a bit , the one with the higher power figure actually uses less boost than the lower one the red line is un tuned . Thanks tim what Pistons you run yeah I wish I asked them to wind it up to 19 too

Yeah gotta say this is an awesome turbo you can't beat the value for money there is almost zero taper in the boost holds steady to redline and bakes 235's with ease what do you guys think of the response ? And yes it is 16-17 psi the motor has 9.0:1 Pistons in it not sure how much difference it makes . Do you think I could run more boost ?

Results from retune on my red top sr with hyper gear atr28g2 ,stock cams, 550s, fmic ,full exhaust with stock manifold and magnaflow 200cpi cat

Your exhaust valve timing will be off by 10 degrees also I just checked the tomei site where hey list oem cam specs and it says the specs for s13 are 116 deg intake and 123 deg exhaust and for s14/15 intake 126-130 deg and 113 deg exhaust

results from retune with hfm cams engine is s13 sr non vct running atr28g2 on 17 psi

what sort of power and response would i get from a atr28g2 ? i've got a freshly built sr20 with 9.1 cr pistons, cosworth 1.1mm hg and de cams. I want to reach at least 220 at the wheels without using silly boost just interested in the atr28g2 or would one of the ss series be better suited ? currently have a disco potato making 203 kw at 16 psi but it only reaches that boost high in the rev range as it creeps up from the 10 psi actuator cbf with it any more so time for a new snail

Price : $40 Condition : Used BUMP

Price : $40 Condition : Used hey i've got a stock 180sx rear bar with the steel crash bar lying around taking up space want it gone item in average condition $ 40 negotiable

dude just get new h beam conrods for like $ 360 delivered from ebay theyre heaps lighter than stock ones aswell nice s13 too ...

Price : $400 Condition : New Hi i've just had a red top sr20 head rebuilt which has been nicely ported on the exhaust and intake has brand new genuine nissan valve stem seals fitted and has been cleaned and fully tested and inspected and is ready to go. work has been carried out at brisbane cylinder head service, selling because i no longer need it and would like to use the money to buy new coilovers $ 400 negotiable

more like so gay......:quagmire:what a jdm fanboy

yeah man vise grips will work 90% of the time if not ur f**ked

lol man you are such a hardcore wanker

man ease up we cant all be hardcore know it all keyboard warriors like u. how hard is it to just give the guy some friendly advice and not be an asshole??