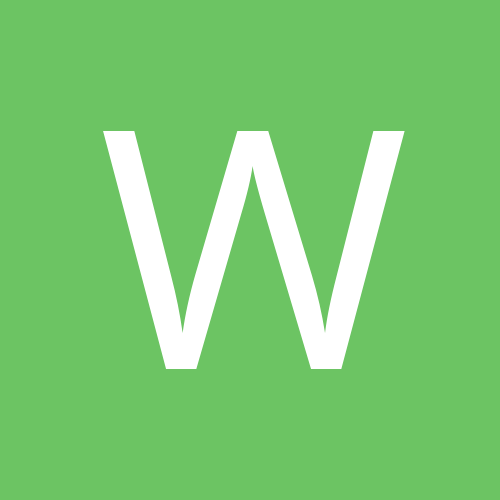 Content count

177

Joined

Last visited
Community Reputation
0
Neutral
I think Loeb is one very special driver indeed. Pikes Peak aside, 9 x STRAIGHT WRC world champ, from memory he came second at Le Mans once while he was a full time WRC driver. He won his first ever entry into the world Rallycross championship, he also won a round of the French Carrera Cup while he was been testing different cars. One thing I find most impressive is his ability to adapt into different cars, best demonstrated by his guess appearances in the WRC this year. He has decided as a final year at WRC he will enter into 4 rounds. So far he was won 2 of them and came second in one with one more round (French) to go. Talk about talking the piss out of other WRC drivers. As far as my research go he is preparing for the WTCC in 2014 no doubt he will do well. I certain will miss his appearance at the Australian round of the WRC this year.

No sure if you knew the story, Loeb was going to go to F1 but FIA had declined his Super License as they think he does not have enough open wheeler experience.

I am with Boxhead on this one, we might all love our time attack cars but this vehicle from Peugeot is from another league. Just for comparison Rhys Millen's Pike Peaks car is a full tubular Daytona prototype chassis with similar power and see what the time difference is. Talking about budget during an interview the team principle say they had a limited budget with only 8 full time employees.... it is interesting to see a lot of the parts are from mid 2000 developmental 24hr racing. And dare I say Nemo has not been designed to run flat out for 8 minutes.

That is quick Jono, good work!

Another example. http://vimeo.com/39475797 passcode "nscc253" Best time to date (1.05.6) was set a month after the NSCC day at a John Boston day which I highly recommend. Registered s14a driven to the track and back. There is a weld-in half cage because I am soft and I have a family, as driven by naturally disadvantaged driver. 100% agree with what Bozman has to say, for some safety is not an option. If anything adding safety (cage / fire extinguisher) add weight to the car so I don't see your point.

Price : $350 Condition : Used I have set of 4 Bridgestone 225/45R17 RE002 for sale. They are worn evenly, and has lost roughly 1-1.5mm of tread compared to new RE002. One tyre has a puncture repair (see photo). Price: $350 Please PM me if interested. Pickup in Sydney Inner West.

I know you are trying to 'cut' some weight out of the car, now that is going a bit extreme!

I have been down a similar road before, and I think the first question is how fast / competitive do you want to be or are you just going to track days to have some fun and spend time with likeminded people? Pending on the answer you can then decide what car you should look at. Let me share with you my thoughts. If your answer is that you like going to trackday and have fun than any s-series with sensible mods would do the job nicely, better brakes, wheels / tyres, suspension, power, etc. You will be able to go reasonable quickly compared to most other cars and I am sure you will have fun. Next if you would like to be competitive then my recommendation is to go and get yourself something like an MX5, WRX, or PBR / Westfield. There are plenty of clubs out there that run club based championship that has restriction on the amount of mods one can have. Pending on the level of mods you have, you are placed in a class so you are comparing against people in a vehicle with similar capability. You can keep your car road registrable and still be competitive instead of going all out. Lastly if you want to be among the quickest and enjoy modifying your car with ingenuity to go fast then IMO it would be difficult to keep the car registered. One thing you mentioned is safety, which is great to hear BTW, while a half cage can easily be engineered however I think if you are serious you would want some sort of full 6 point type cage. It would be close to impossible to register a car with a 6 point cage. To sum it up you'll need to consider ultimately what you want out of your car, we all like to modify our cars however most of us have limited funding and time so choose your vehicle wisely at the beginning and you are going to have more fun and less stress at the end. This is coming from a guy who has owned his s14a for 16 years and aiming to be the fastest non wide body s-series in NSW

James look for API SN oil SN Introduced in October 2010 Introduced in October 2010 for 2011 and older vehicles, designed to provide improved high temperature deposit protection for pistons, more stringent sludge control, and seal compatibility. API SN with Resource Conservingmatches ILSAC GF-5 by combining API SN performance with improved fuel economy, turbocharger protection, emission control systemcompatibility, and protection of engines operating on ethanol-containing fuels up to E85.

Looks like the bar has been lowered again! http://racing.natsoft.com.au/636028696/object_23184496.94H/View?1 Good work Boxhead!

I am guessing that Honda is no longer registered?

I reckon it was that monkey dance Matt did towards the end of the lap that did it.

I think it is more relevant that time was achieved by owner / driver not not professional racing car driver.

You completely agree with what you are saying here. I think this is going to be a challenge for the WTAC organiser to find that balance. I am not taking credits away from the creator of some of these cars however they are looking more like a sports sedan than the EVO, WRX, S-Series that we are driving. As more of these cars are going that way, more of us are going loss the feeling of relevancy and eventually lose interest all together. Worse still all it takes is for someone who is smart and exploit the rule by doing something like using a sport sedan chassis and putting an engine that is eligible or how about a Radical with more power? Soon WTAC is going to lose that "grass root" feel to it and since the track action is not the most exciting either the whole concept going to be in an interesting space. Now I have not even mention safety..... This is just my 2 cents, I could be completely wrong and find WTAC continues to be successful just like Pikes Peak.

Here is an interesting articulate regarding the 370Z and diff temp and cooler. http://www.370z.com/MagazineArticles/tabid/57/articleType/ArticleView/articleId/13/PageID/139/Nissan-370Z-Review-Drivetrain.aspx It is interesting to see how they used the drain plug as the oil intake for the pump, however I wondering how they recirculate the oil back to the diff with the standard looking diff cover. Looking at the kit above I am pretty sure the extra hole on the greddy cover is for the dash fitting for the oil return. On a different note I think from my research most seems to think it is safe to run the diff oil up around 120 deg C / 250 deg F continuously. With higher temp 1, the oil is too thin to provide any shearing protection; 2 will accelerate the degradation of the seals.