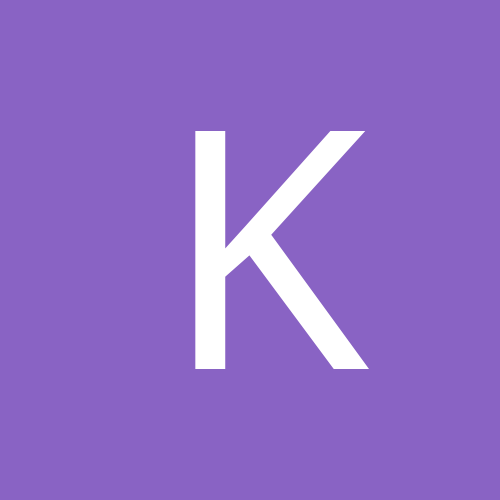 Content count

668

Joined

Last visited
Community Reputation
0
Neutral
About KEslid3r
Rank

Silver Member


Birthday

05/03/1991
General Info
Location
Gender
Car Type
Car Model
Occupation
Hi Guys, Looking for an s15 half cage, non sun roof. Open to suggestions. Something similar to an AGI cage would be ideal. Cheers

Well, Its been a long time since an update. There is a tonne of immature shit in this thread, sorry, my bad. Anyway, Car is still going strong, have done multiple drift days since my last post at both mallala and tailem bend. Have put in a front mount, apexi hard intake, z32, boost T and Nistune. Made 195rwkw at Jaustech Car has been off the road for a little while, snapped my handbrake cable at a drift prac and destroyed a front hub so I replaced the hub and cables rocked up today. In the next few weeks I will be relocating the loom to inside the engine bay, got a friend who is an auto elec, free wiring! Forever tempted to buy a genuine td06 20g with external gate etc, but trying to save for a house. Will hopefully do mallala matsuri on May 9 not sure if I want to get a cage, but half of the fun for me is taking mates for laps. I also bought a weapon of a daily. 2009 ford fiesta in bright green. such a weapon........................... Couple of average photos below. car is looking nice. also got some genuine weather shields. Have had 5 defects to regency in 3 years, it really is the circle of life here in Adelaide. Cops are tops. Tailembend Hardparking #tractorlyf Snapped handbrake cable at drift prac

Hey mate, just after the rear trim where a roll cage would pass through, both left and right sides. If yours is in mint condition I would be interested? Also the engine bay fuse box if its mint. Cheers Luke

JSAI aero, awesome to deal with, great glass copies. Its a standard aero s15 kit.

Hey mate, Do you still have the LCA's?

Ill take the Front LCA's if they are still for sale? PM me, thanks

Hi All For sale I have a genuine Dmax roof wing to suit S15. Bought it second hand and decided to go with an origin labo item instead. It has some sanding on the gel coat, but has never been painted. $100 FIRM (its already super cheap) + Post Aus wide. I normally use E-go couriers, I imagine postage shouldnt be more than $20-30 depot-depot. Text / Call only 0437061618 Located in SA

Have you had an 8cm equivelent on an SR yet?

How is the development of the TD06SL220.5G in 8cm coming? if at all? Keen to see what kind of alternative it is to the usual trust td06-20g L2 in 8cm Looking at externally gated tial 44mm, 6 boost set up, with drop in 1000cc on my standard vct sr.

Work Rezax Roar 17×9+35 17x8 +35 Few paint chips, generally good nick. Great strong lightweight wheel similar too regamaster $1000 neg will post aus wide 0437061618

Yeah pretty much guilty untill proven innocent, its not worth having the argument on how f**ked it is. In hind sight I would of taken mine to court, but massive CBF. You can report anyone for "hooning" and their car will get impounded almost imediately, without being proven guilty!

Yeah its around $900-1000 mark. I paid $20 a week, it made me feel better haha.

A good nick SR long motor can be bought for 1-1.5k and its not the psi you should be concerend about its power output. Most people stick to around the 250rwkw mark with standard bottom ends, that said it all comes down to the tune. There is plenty of Sr's making 300rwkw+ on standard bottom ends.

Hey bud not sure if you know but JSAI on here sell glass aero skirts, there pods are a perfect fit, thats all I can say.