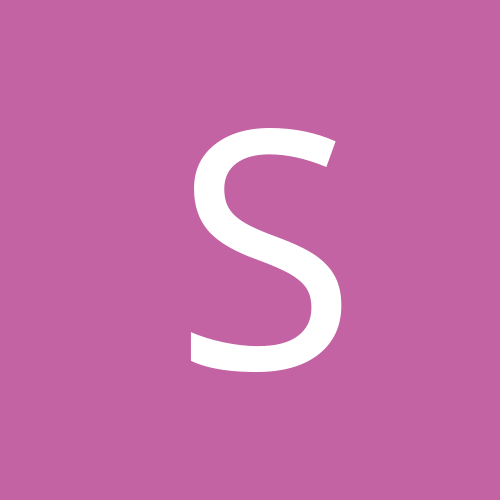 Content count

40

Joined

Last visited
Community Reputation
0
Neutral
*SOLD* Hey guys, have pretty much a whole home gym setup for sale in Clayfield, Brisbane. Bit of surface rust on some of the weights but a bit of steel wool and elbow grease gets that off (I've done it once before). I'm going overseas and no where to store it unfortunatly... Would prefer to sell it as a package - $500 the lot Squat rackPowerhouse brand 4 x weight pins [*]Olympic weights – 115kg 2 x 20kg 4 x 10kg 6 x 5kg 2 x 2.5kg [*]7ft Olympic bar Does have a slight bend which makes it a bit annoying for powercleans, however it's fine for squat, bench, dead, etc. 2 x olympic spring collars [*]Olympic EZ curl bar[*]Olympic weights tree[*]Incline bench Nordic gym brand out of a commercial gym, really solid bench[*]6 x interlinking rubber mats with edge (just realised it looks really dirty in the pics, but then everything around here is after the dust!)

Someone in SE Qld should snap up this bargain custom made squat rack - http://cgi.ebay.com.au/ws/eBayISAPI.dll?Vi...A:IT&ih=011 I would love to get it but 1 - don't have a ute and 2 - no where to store something that big in my unit.

Is that the lactose free stuff or is that different again?

I've got a mate that is a welder. We are thinking about making either a squat rack or a power rack. I'm sure there would be some designs around on the net and we could probably do a better job than these shitty chinese ebay jobs that are bolted together.

What have you found to be the problem with the cheapo bar? Has it bent?

A couple of nice setups here in Brissy so far! I am really hanging out to start a garage gym, but trying to find a rental near the city in Bris with appropriate garage space on a budget has been a struggle.

I always imagined taking a container of white protein/creatine overseas would make customs rather suspect on you.

Yeh was blocked at work. Working now, and it's the 2nd edition

 http://www.megaupload.com/?d=GF7H00H7 Hmm link doesn't work for me. I have the first edition which targeted at coaches. Would like to get my hands on the 2nd edition which was changed for lifters.

I bought 10kg of unflavoured WPI for $200 and my friends and I were surprised how good it tastes! Even with water it goes ok.

Starting Strength by Mark Rippetoe is a really good read.

Just bought a couple of these frozen egg white packs from woolies for the first time. I reckon they are awesome! $5 for a litre of egg whites, that's about 40 eggs. I just pour it straight into a bowl and into the microwave, or tip a bit in my protein shakes. http://www.goldeneggs.com.au/product_range/cutting_edge.html

Please do us all a favour and stop posting garbage. You have been on a rampage the past couple of weeks. Take it easy, the internet can do without your input for a while. If you don't have something constructive to add to the thread please refrain yourself from posting. I notice this sort of thing a lot on forums as soon as school holidays kicks in...

One of my sisters 18yr old friends did one of these private fitness courses, cost almost 10 grand I think. He weighs about 55kg, goes out drinking 3-4 nights a week and everytime I see him goes on about this 'sick new supplement' he is getting from the states which doubles your bicep size in 2 weeks... Who in their right mind would pay people like this good money for their advice?

I was pretty sick last month... Week 1 - Had a full on flu and could hardly get out of bed/off the couch. Tried to eat well but couldn't keep it down. Mainly ate fruit. Week 2-3 - It went into a chest infection. Very thick chest almost going into bronchitis. I did an breath capacity test and it was just under 60% of normal :/ Week 4 - Finally got on the right antibiotics and clearing nicely. Just starting to go back to gym and riding my bike. I went from 83kg to 75kg in the first 3 weeks. Seem to have lost about 10-15% on all my lifts. Definitely annoying as I was in a really good routine with my eating and lifting before this.