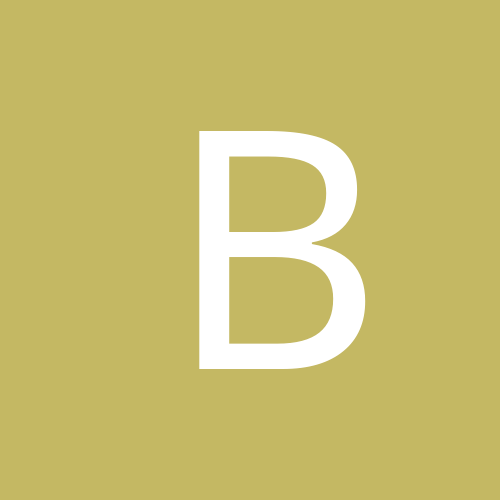 Boost_Bandit
Standard Member
Content count

65

Joined

Last visited
Community Reputation
0
Neutral
Hey guys just out of curiosity i was wondering if any one else has an SR with R154 box in their car or know of some one that does, or will mine be one of the first...

well i wont have the coin for my bonnet for a lil while so wont be able to hand it over in couple weeks sorry

how soon do you need the bonnet as i am upgrading to a blits one in a month or so

http://www.dri.net.au/BrandNewAftermarketBodykitsS13SILVIA.html Check these guys out... It says genuine kits and rear bar is only 450 + delivery... Hope it helps

Best price i have found is Empire Aero who quoted me $350 delivered to brisbane, have not bought it yet still waiting for funds so no personal comment on quality sorry

Great result guys... Unfortunatley the final spot got a bit messy due to a late change that had to be made last night as far as where to go but where we set up the BBQ had a beautiful view with great sea breezes and shade. Again i would like to thank every one that came along and gave more then generous donations and congratulations to the raffle winners that were all at the BBQ The total amount raised today was $800.50

Firstly I would like to appologise for any inconvenience that this may cause any one but we have had to change the final location, if there is not enough parking in the area that the directions are to, I am hoping that there will be enough in surrounding areas Driving directions to Cornmeal Parade, Maroochydore from BP North A1 Burpengary Queensland 4505 1. Head north towards Bruce Hwy 2. Continue straight onto Bruce Hwy 3. Take the exit towards NAMBOUR CONNECTION ROAD/MAROOCHYDORE ROAD/State Route 8/Maroochydore/Nambour 4. Keep right at the fork 5. Keep right at the fork, follow signs for Maroochydore/Maroochydore Road/State Route 8/Gympie/M1 6. At the roundabout, take the 3rd exit onto Maroochydore Rd/State Route 8 heading to Maroochydore 7. Turn Right onto Horton Parade 8. Left onto Cornmeal Parade car park will be on your left After we park up we will make our way north-east over to the park by the water where we will set up the BBQ map of general area: http://g.co/maps/7ykf8 This is our first organised event and we all have to start somewhere

hope every one is ready for tomorrow its going to be a big day and fingers crossed everything goes smoothley... Now down to Business We are having a BBQ for every one and have close to 200 Sausages to get rid of, all money raised goes straight to kids helpline, we are selling a sausage on bread with onion and sauce for $2 for drinks please purchase at the servo or bring from home. There will be four raffles which will be sold during the day and the winners announced at the last spot after the BBQ so they can come claim their prize Price for a ticket is $2 and we have 400 to get rid of so bring some spare coin people. Figley industries will be setting up a table and selling mens and womens t-shirts and singlets and $1 from every sale will be donated to KHL I will be getting around in a Black Figley singlet so come up say hi and thanks to every one for supporting this event

Any one that would like to make a donation and receive a receipt for tax purposes please visit our donation page set up by Kids Help Line... I believe all donations over $2 are tax deductible http://www.khlappeals.com.au/boostedqld

http://www.khlappeals.com.au/boostedqld

Nutrimetics donation for the raffles Boys raffle Total Hair and Body wash RRP $24.00, car washing Mitt RRP $20.00 Total $44.00 Girls raffle Gliterati Beauty bag RRP$50.00, Make up cleansing tissues RRP $9.90, Botanicals Shower Gel RRP $9.90, Hydrafinity Perfecting Hand therapy RRP $15.50, Light up Lipgloss Bronze RRP $29.00 Nail lacquer remover Pads RRP $6.90 Total RRP $121.20 Link to online shop.. https://www.nutrimetics.com.au/portal/order/find_your_consultant/index.html or email Jthorn87@hotmail.com

Ok guys I am still yet to get a reply on the disc clearance but I have just gotten home from checking out a mint set of SSR reverse mesh that unfortunately were no where near close to clearing my brakes but I managed to roughly measure each disc for anyone interested Type C disc = 15mm brake clearance from front of hub Type D disc = 10mm brake clearance from front of hub Going buy this but it would only be a guess Type A disc ~ 25mm brake clearance from front of hub Type B disc ~ 20mm brake clearance from front of hub R33 brakes on my S13 look like they need 40mm brake clearance from front of hub so we will see what happens next

APC AUTOMOTIVE... Newly opened workshop in burliegh will be attending the cruise and have offered a $100 donation to the cause along with a free car service to the raffle which includes engine oil and filter, full suspension, steering and safety check and report. Located at 15/7 ramly drive burleigh heads 4220...They do anything from log book servicing to full custom performance upgrades, custom made exhausts and cooler kits and full turbo/supercharger kits u name it they do it and can also supply all performance parts for japanese, imports,holden,ford,ect...

Yeah fair point on the sizing but as I also said have a soft spot for the steped lip and also noticed on the 16" formula that the centers were round. Have just contacted SSR to see if they still have original fitment PDF's so just waiting for a reply and then will post it up for everyone else

And budget is not really an issue as I have decided on the mesh centers so I will make it happen, have spent over 40g on the engine alone so I'm doing it properly first time, have already sourced the barrels to be made in Australia so that part is not a problem. I could just get 17's and have new barrels made but I have a soft spot for the stepped barrel look and want the smaller old school look, would go 15's if they would clear brakes. Thanks again for all your help and will post my findings... I really need to learn to use the Japan auction sites by the looks of it.