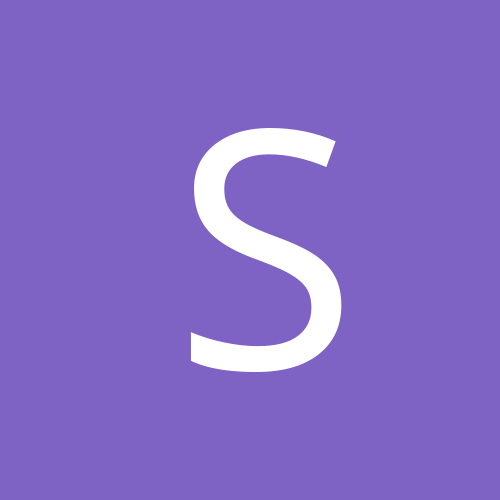 Content count

177

Joined

Last visited
Community Reputation
0
Neutral
Hey guys, im not sure if anyone will be able to help me but im very interested in becoming a computer technician in WA like what course i would need to do im thinking this one http://www.polytechnic.wa.edu.au/course_finder/advanced_search/query/aglwc2MtcHJvZDFyFwsSBkNvdXJzZSILMjc3Nzc1Olc5NDcM but im not sure if it will cover enough to become a computer tech, at the moment im a qualified motor mechanic but wanna get out of that trade for a bit. does anyone know if any pc shops around midland would do traineeships etc. all helpappreciaed thanks.

heya guys. ive just moved to WA about a month ago and have a mazda rx7 series 5 with quite a bit of work down but not silly amounts very fresh motor. still ACT rego'd. and bassicaly im putting this expression of interest up as im thinking about selling it. or swapping it for a 180sx with 5 speed manual sr20det or s14 etc. if u want more information on the car pricing/specs/interests. please feel free to PM me or email me at svarl_609@hotmail.com thanks mark.

hey guys, my names mark havnt been on here for a while but tought i would update my new car. Ive had 3 180sx's a yellow/black one that was a very bad buy lol a champainge colored one which was stolen and burnt a while back and a white one which was also a bad/rushed buy. I've also had 2 r32's a black one and a maroon one. ive now bought a 1990 mazda series 5 RX7 with qute alot of money spent on it specs are: black 5speed manual 18x9 and 18x8 white wheels not sure exact make but look similar to driftteks i think there velocity? fully rebuilt motor with a 12.7 mm extreme dowl kit, sdr unbreakable seals etc. has roughly 1500 km on it t04s turbo on a sdr exhaust manifold with a turbosmart wastegate, and a screamer thinking of ditching that. turbosmart fuel reg 1000cc injectors microtech computer bosch 044 ext fuel pump, 2litre surge tank, stock pump in tank. heavy duty button clutch and im sure alot more that ive forgotten car made 357 hp at 18psi at south coast rotaries dyno future plans include get another gearbox/rebuild it replace the sdr exhaust manifold with a custom one to make more power as the sdr manifold sits the wastegate in a bad spot making it hard to control boost should have made about 400 hp with the setup closer to 14psi but tuner couldnt control boost due to wastegate. pics to come when i take some off it not sure if i can upload from phone? thanks mark here are the pictures

heya guys, just wondering if anyone has a decent/good t28 turbocharger for sale looking to get it today asap. thanks mark let me know if you have anything thanks

hey i have one you can have if u want alltho it is quite noisy still works and boosts up ok tho

also if your seperating are you willing to sell the boot? or is it full of holes as ive been franticly trying to find one for my car. and how much would you be looking for it? thanks mark

OMG LOL that was my first car i ever bought haha i wondered where it had gone

yea mine was auto converted to manual to it looks like urs is a different master mine does not have a bleeder nipple on top and the clutch line comes of the side of it and my resivour isnt a straight up one like that its got a bend in it and my inlet manifold seems to sit in a different spot :S like where my brake booster vacuum goes into hits hard agaisnt my master resivour.. any ideas whats goin on here? i bought the car like this thanks mark

hey just wondering if anyone could post a picture of a ca18det clutch master cylinder which is bolted onto the car with engine in as the master on my 180sx with ca18det seems to be wrong but according to pictures its right but where the master resivour sits it hits the fitting for where the brake booster hose goes onto so i cant get the cap off also if you could make the picture so i can see the line that would be great thanks mark

really?? thats awesome...umm its getting there the oil pump on the car is cracked down the seal surface which is gay so sump coming of this weekend hopefully i get this other oil pump by then as the one i got sent is f**ked due to the delivery man...they are paying tho so all good what u doing at stromlo? downhill and the trails? or the 4x track? let me know when ur coming i will fix up one of my bikes and join you at stromlo i love that place. should be running by this weekend i hope no later then next weekend but

hey mitch its mark...atleast ur oil pump didnt turn up with a chunk missing out of it due to clumsy oath delivery ppl throwing it around...rage....but good work getting it running finally you will need to take me for a spin next time im up your way

hey guys im about to change the oil pump in my ca18det 180sx just wondering whats the best way to do this? pull the motor out of the car or are you able to pull the sump off in the car? i searched on google and on this website and another website and could not find any information. thanks mark

hey guys just tried to close both front doors on my car 1989 180sx and where the top bit is like where the rubber sits just infront of that there is a little bit of plastic that seems to be fouling the window not allowing it to shut...has anyone had this issue...or any ideas whats causeing it and a easy fix? or best to go see a panel beater? thanks guys

lol hayley is that who i think ur talking bout?

just spotted a pink S14 on lowered on stock wheels just after he smashed it up good and proper looks like he was going WAY to fast in the 50 zone out back of ngunnawal near casey and has gone through a roundabout sign over the round of the side of the road...driver looked fine but was hanging his head in shame by the looks about 3 cop cars where there... damage seems to be all front end and rear end but all the metal looked twisted and f***ed.. does not appear to be damage on the cabbin area.