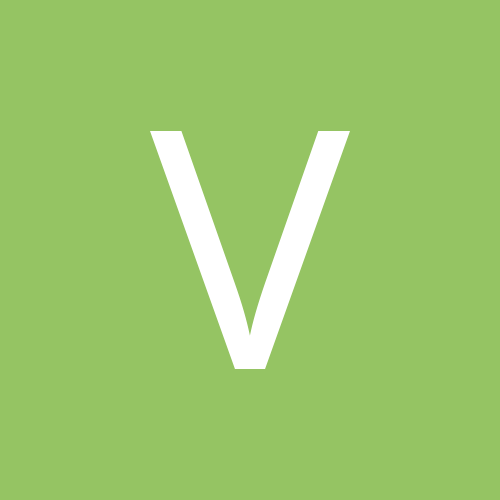 Content count

30

Joined

Last visited
Everything posted by VeilsideS15
From memory Corin Dam Road is closed at the moment but I'm up for anything, just need a date so I can get a leave pass from the wife. Maybe Bendora Dam, eithr way I'll bring my camera gear.

I had DTS in Fyshwick do a dyno tune on mine, got an extra 23kw at the wheels just from tune and timing on a stock computer. No-one else from Nissan, a couple of "performance" shops and even ESP (they fitted my FMIC) could do any sort of tune. I was told by all of them that nothing could be done as the factory box is closed and I would need an aftermarket ECU to get more power. So short answer is see DTS.

If anyone out there knows of any women with magazine worthy cars, I need to meet them...............soon...............not much time left..................... I'm shooting for a new mag and we need a chicks car. Not some pink Toyota Starlet with a mind blowing 36kw out of the milo tin but a decent car would be great. Cheers Paul

Very nice ride........the car is pretty cool to........ Are you going to be cruising on Friday night? Anyone else going to be out Friday night?

That interior shot looks like the one I took at last years Dyno Day..............very SU5

Good thought, let her know I need her and if she wants a shoot I can sort it for her.

Hmmmmmm, let me think about that.....................( 0.000000000001 seconds later)............................NO!

Unfortunately no, it needs to be her car as the story will be based on the girls with the car. Maybe her hubby could sign it over to her........lol

I don't need the chick as much as the car although even an atmo auto Supra is nothing special. Maybe she knows a few people though.

First spectator event for rally starts at 0910 out at the mineshaft. After that they in Kowen Forrest till about 1630 then presentations etc.

Yeah, I might try the old rally on Saturday and drift on Sunday, now if only the minister for finance and entertainment would see it my way. Anyone know a good florist....lol

Damn drifting, why this weekend of all weekends...........I'm shooting at rally of canberra...............media pass...................once in a lifetime oportunity.................but I love drifting.................what to do..........what to do...........damn drifting..............damn rally..............damn June 3rd..............

Were those your new rims Danny? They looked pretty nice, even with bugger all light where you parked......lol

We need a spot like Ebisu in Japan. The driftland there is just a big skid pan with curbs and stuff marked out. Half a day for $50, I would definately be there once a month, more if I could.

I wonder how many were VL - VS commodores and how many were imports........................

Well it has finally happened, all those years of driving miss daisy has started to wear the clutch and it needs replacing. Car is an S15 with about 150rwkw. I don't do drift or drag, just after something better than factory but isn't too much heavier than factory. I don't want to replace the flywheel or anything like that just yet so I'm after just the clutch kit (disk, pressure plate, thrust bearing). Any advice would be great. Cheers Paul

I've done about 112,000 and I'm pretty hard on the buggers. I might get someone to check it first and it's hydraulic so I might get the thing bled and new fluid put in. Hopefully that will fix it, otherwise it's $$$ time.

Name: Veilside S15 (aka Paulphot)........Paul Car: 2002 S15 SpecR GT ADM Location: Jerrabomberra Born: 1976 (31) Occupation: Photographer Mods: Veilside front bar (needs painting) 3inch Cat Back exhaust FMIC Altezza tail lights Whiteline strut brace RDA slotted rotors with Motul 5.1 brake fluid Hobbies: Crusing, photography, photography of cruising..... Before front bar After front bar

Hi gurus, well my factory head unit stuffed itself over the easter holidays, I had to drive to Brisbane and back listening to Star FM or Radio National. Now that sh_t will add to the road toll for sure. Basically the cd mechanism is shot on the 6 disk so does anyone have a head unit they don't want or have replaced and might want a few dollars for? Cheers Paul

Recent trip to Brisbane saw me leave Canberra on half a tank of BP Ultimate. Filled up at Marulan BP and then got through to Kempsey (about 570km) where I put in 43 litres of Shell V Power (was the only servo open at 3:00am). From Kempsey got to Brisbane and around for a few days then filled up at a BP on southside of Brisbane. Got 623km from 49 Litres and then another day driving around Brisbane and down to Coffs Harbour. About 570km again for about 46 litres and filled again at Sutton Forrest Shell. Right on 53 litres where my fuel light usually comes on. Can't remember the mileage there. And this is froma car with the a/f ratios in the low 10's so I was pretty pleased with that. I usually run BP but don't notice much difference with Shell or even Vortex 98.

Seriously mate..........is there anything you don't know? That would be great, I'll PM with contact details. Cheers

Okay audio gurus, thanks muchly to Adam for the headunit, it fits really well but the wiring has got me stuffed. Anyone know their way around the factory wiring? The service manual color codes don't match whats on the actual car and I know as much about electronics as Paris Hilton knows about discretion. Cheers Paul

This may seem like a silly question but please bear with me. Is this install guide for a GT spec S15 or non-GT spec. The reason I ask is the GT S15's have the 6 disk double din headunit whereas the others are only a single din unit. My double din died and I'm trying to install an Alpine single din but the wire codes and colors in the service manual don'tmatch what is actually in the car. I have a blak wire taped onto the back of the aerial cable which I'm guessing is the earth cable but that's all I can see. Even the speaker wires are different colors. These don't worry me so much as speakers wont blow anything but power will. I will just get sounds from wrong speakers. I just want to avoid the smoke effect.

Danny, that was me mate, sorry I have been away for the past week so a bit late with the posts. PM for a demo of the waterless.