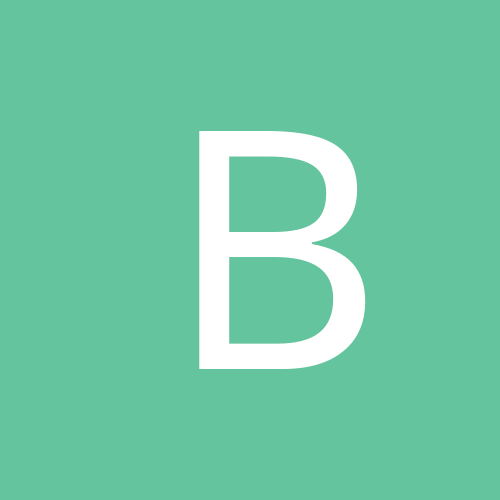 Content count

81

Joined

Last visited
Community Reputation
0
Neutral
About BLakniTE
Rank

Nissan R33 Skyline GTS-T


Birthday

07/19/1983
a little feed back from me too. Deliveried quickly. Kept me informed via email and packed well. Thanks heaps and can't wait to fit and test.

If anyone has detailed instructions on how to do this, please PM me or post here for others too. thanks

Sorry if this has been posted before but just want to know how hard it is to remove a stock shifter and replace with a short shifter for a RB25DET gearbox (Skyline R33) thanks

I agree.....JVC is the way to go!!!!

Hey deej, goto CHASERS in Carlton, they have the flared guards, and drift bonnet cheap. PM me if u want details. I can probably get it cheaper for u as I have bought stuff fromthem recently.

Russ is making me one for my CA

Baker - I know exactly wat u want to do.......I have been trying to do the same for ages. Wat I was thinking was getting the top skin of the indicators panel so they become clear, but no one so far to do this for me as its "NOT ROAD WORTHY"

So.....let me get this rite......u can have outside neons on while driving in VIC......please confirm as I have blue ones but don't use them while driving due to the fact I don't want to get charged for having them on.

I think this is about rite or on the rite path: The oil catch can stops or at least reduces the blacksmoke that spits out of ur exhaust when at full throttle. The rubber hose going from the rocket cover to the air intake get changed from the rocket cover to the oil catch can. So basically the oil that comes out from the rocket cover goes into the catch can instead if into the intake. I think by law its illegal as it altering the polution setup but I have one running and its better for the car and I feel doesn't effect the environment. Hope this helps and I am rite......anyone.....if I am wrong dont give me a hard time but tell me where I am wrong.

why buy.....get ur ecu remapped......got mine done....saved money and works well.......(THANKS TO Sam (DR_DRIFT)

didn't dusky007 make a system at a good price for sleepy eyes?????

How about a CA with: GTR injectors, Bosch 910 Fuel Pump, FMIC, 3" turbo back exhaust, BOV, remap, RB20 AFM......and with -T25g then -T28 non bb Don't want to modify anything.....just put the turbo in.

I got a BOSS 1000W amp and I am happy.....does the job well at a good price.