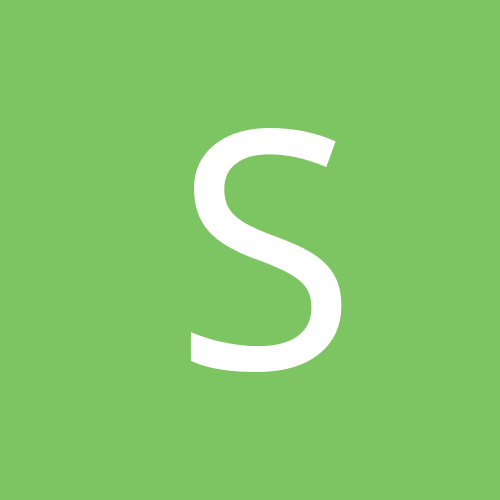 Content count

153

Joined

Last visited
Community Reputation
0
Neutral
Yellow flags are for safety so Kobayashi pitting or Vettel giving the position back should not mean no penalty. The stewards did look into it though and they are saying it was not a yellow flag but a yellow and orange one meaning slippery track. Looked pretty yellow to me when they first showed it and I got excited thinking he would have a drive through but wasn't to be.

They often have a replay on ten a few hours after it's on one. Did last night but I can't remember what time it was on.

shortass replied to Legal Attorney's topic in Motorsports

Coming 6th. Not bad considering I haven't changed anything since it started.

I went to the US in Feb and was going to buy a sim card over there but never needed to. We just used skype on wifi at the hotels.

Upgraded to GSIII a few days ago from iPhone 3gs. New to android so what are some must have apps and things to do to the phone? Any equivalent of installous? So far I'm pretty unimpressed and thinking I should've waited for the iphone 5. Once it's all set up properly though I might have a different opinion.

I think they took it off UK free to air and it's now on a UK paytv channel so that's probably what you're talking about. Good to see one listened to the public and kept it live.

Went to Heavenly at Tahoe in February. Was a bit icy but pretty good. Got interviews to work at Buller and Falls this season. Anyone worked in the snow for a season? What were the interviews like?

I know this should probably be in the tech or travel section but it will get a lot more views here so mods please leave it for a little while. I'm going to the US on Saturday (probably should have figured this out earlier but oh well) and plan on buying a sim card for my unlocked iphone. Anyone recently done this and tips on which ones work best? I would use more data that making calls but I've read the mobile data allowances over there are pretty bad or expensive so might stick to using wifi most of the time if I have to. Will some networks not work on my phone? Google had some information but most of it seemed a few years old so looking for current info. Thanks

There's another girl in the mage college that sells high level destruction spells. Think she sleeps in the building on the left when you walk up the ramps. Try google.

V8 Soarer gets about 13L/100km last time I worked it out.

Where did you read that? I read that they said they won't be, at least for a while. Also read Subaru haven't decided if they are bring the BRZ to Aus yet.

Just got it from JB. I really need to study for exams but a couple hours won't hurt...

Just watched the season in 2 days. Been downloading since it first started but never got around to watching it. Glad I didn't too cause there's no way I would be able to wait a week to see the next episode. Not much of a reader but I will definately be getting the books.

If your phones jailbroken you can download with safari. Safari download manager I think it's called. Search in cydia. If not then look at some other browsers maybe.