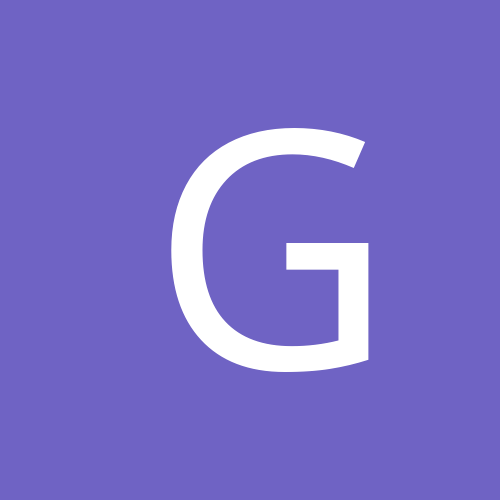 Ground_Level
Platinum Member
Content count

946

Joined

Last visited
Community Reputation
1
Neutral
About Ground_Level
Rank

Under The Radar


Birthday

11/26/1987
General Info
Location
Gender
Car Type
Car Model

S13 Silvia (show car) (Nissan Maxima) (Nissan Pulsar SSS) Mazda Rx3

Occupation
Thanks mate what i was after

Hey guys im trying to find where and if i saw someone on here selling a s13 oil catch that sat up the top of the strut tower near the turbo side it was a neat looking custom design box design any help would be great

Make : NISSAN 180SX Transmission : Manual Kilometres : 100000 Price : $6,500 Condition : Used Selling 180sx track car Resprayed satin black carbon fiber wrapped bonnet and roof brand new vertex body kit unpainted $800 Brand new 17x8 17x9.5 xxr rims with brand new rubber $1100 Brand new coilovers most adjustable arms engine sr20det black top gtek rocker stoppers brand new brand new gt2871r $1500 Brand new full custom 3inch exhaust with twin blast pipes $900.00 Also have a side pipe Brand new Earls water and oil lines front mount diff has been locked inside Carpet has been pulled out all the sound protection has been removed and floor has been painted brand new autometer gauges oil boost and pressure $400 Brand new drift steering wheel $100 Brand new adr approved seats $500 Brand new adr approved seat rails $400 Adr approved half cage welded in done by rod kilbert $1000 painted white Brand new hydro hand brake battery has be relocated to the boot Anyways have found another project since I have had the car I havent tracked it but its pretty much ready to go chasing 6500ono as u can see the car is worth more than that in parts I maybe have missed a few things. So feel free to ask

Yeah i already know that but there is a few weekends where people might not wanna do it as in 23rd is marques in the park first weekend of dec is Autosalon final battle. so really cancels out the last few weeks in november

Hey Guys Well at the moment there has been alot of people wanting to know whats happening with the dyno day / show and shine.. At this moment in time the dyno day was put off due to not enough people entering.. at this point in time i have only a hand full of people still entered.. Which are 1 Aaron - S14 (Payment Made) $20 2 Tim - S13 (Payment Made) $40 3 Project180sx - 180sx (Payment Made) $40 4 RXPRES - Rx-7 s5 (Payment made) $20 5 JSR -Capella (payment made) 7 MYOHMY - Pulsar - (Payment Made) Show & Shine 1 Aaron - S14 (Payment Made) $20 3 Mr_N15_PULSAR ( Payment Made) If you are no longer wanting to enter this event please send me a pm back and i'll transfer u ur money back into ur account. In regards to the event.. i need to know how many more people are still keen to enter.. and when is a better time to have it.. i was thinking second week in november if that is cool with everyone else.. As for entrys i would like about 15 to 20 cars.. otherwise it would be a pretty small event and would finish pretty early. As for the show and shine entrys i don't think we will be holding this event so please send me ur bank details because there is just not enough of people wanting to enter to have this event.. If u have any questions regarding this event send me a pm and i'll get back to u as soon as i can.. Cheers..

Well the rocker cover is going chrome along with the turbo and plenum, as i said in my other post i havent really finished the engine bay but i havent had any good pictures of it yet.. so i thought i would post some up..

Yeah they are pretty quick.. at the moment im thinking about wacking my hydros from my maxima in... they are heaps heaps fast

Half inch lines are used for the suspension

Well it's been awhile since i have update this thread so i thought i might do so.. Well i only have a few things left to do now.. which is a good thing i suppose. Took some pics the other day thought i would throw them up to give u guys a better idea.. on what it looks like now.. Engine bay still needs a few things done and is a long way from being finished.. but i suppose just comes down to time and money.. The interior is still waiting to get put back in.. and is pretty much all but finished.. Enjoy

Nice work mate seems like the bug has hit real hard this time hahah

Well i have no clue on what your going on about.. but the reason is of a small crack that appeared, and because of the paint being a custom mix of HOK it is to hard to match.. so they are respraying at there cost.. which is fine by me as it is a show car.. unlike some peoples cars it needs to be perfect.