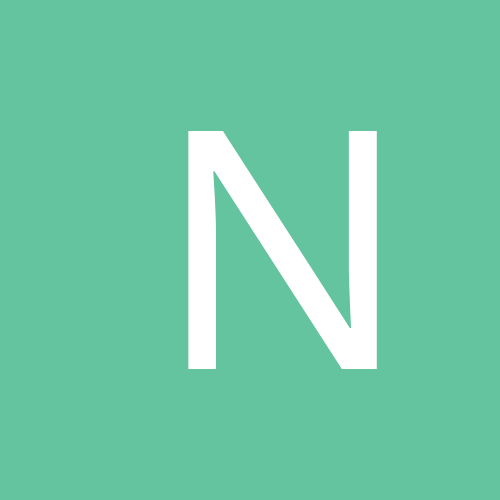 NS.com Thug
Platinum Member
Content count

6,654

Joined

Last visited

Days Won

1
Everything posted by NS.com Thug
**RARE PERSONAL IMPORT. These cannot be imported through standard methods!!!** GENUINE 1999 Toyota Aristo V300 vvti 2JZ twin turbo MV Automatics stage 1.5 shift kit Greddy FMIC kit Brand new Cusco swaybars front and rear TOM's Active Rear Steer eliminator TOM's remapped computer *All factory parts come with car as well Top of the line alarm and immobiliser Black leather Heated electric front seats Full upgraded high end stereo Rear spoiler professionally removed Brand new late model tail lights installed Car is currently on factory JZA80 Supra TT wheels. 2000km old Cusco coilovers and SSR Professors can be negotiated into price (19x9.5, 19x11.0 as pictured). Car is only for sale to enable future business opportunities to come to fruition. These cars are nearly impossible to find, and this is the only black on black JZS161 Aristo that I have managed to track down in Australia. Call 0410 278 984 $17,900 neg.

Price drop to $15,500. No swaps sorry. Cash needed.

Need these gone. Located in Adelaide. 4x114.3, 18x8.5 +30, 18x9.5 +35 GENUINE 3-piece SSR Professor SP1s. These are not cheap Chinese copies. Suit S13, R31 etc. $1500 ono. Way too cheap for wheels of this quality. Call or SMS 0410 278 984

Hey people, I have a set of chrome 18x8.5 (roughly +30), and 18x9.5 (roughly +35) SSR Professor SP1s for sale. 4x114.3 stud pattern, which isn't easy to get. These came off a Type X 180SX. Tyres are stuffed, but need them gone ASAP, so selling them cheap. Minor gutter rash as seen in pics but no dents or bends in any of the wheels. $1550 for the set. Wheels are located in Adelaide. I can be contacted on 0410 278 984. Please DO NOT PM ME on here as I rarely have time to check it these days. Cheers, Benny

Need these gone peeps. Price dropped to a ridiculous $1550.

Brought the 161 Aristo out for the first time (black one next to Linh's V10 M5), and was going to cruise, but when I saw the way people were leaving the carpark and spinning the wheels like heroes, until the cops came (and continued while the police were in the car park), I decided to give it a miss. Was awesome to catch up with some old faces, though I only recognised maybe 3% of people there. Clearly been out of the game a while lol.

I dunno Bill. Can they handle the wrath of the old school flavours? These young bucks won't know what hit them

And I agree with a lot of the sentiments here. I can't stand the drift scene now. We were all kings of spending too much money on blinged up cars, when the money should have been spent on developing the skills we had. The old days were definitely far better than it is now. With the strength of street drift, people didn't wanna take their cars off the road and build them. It was about driving. Nowadays the skill level is hardly any better. These extreme entries are stupid. Everyone was so quick to lick top level drifters arses with their "backwards entries" and things like that, that they failed to see how rubbish they actually were. Putting a car in backwards and then straightening it isn't talent. It's just stupid. It'd have to be one fluent motion to be anything worth mentioning. But they never were. Can't stand that shit. Drift will continue to be a fledgling sport in this country, because everyone has the wrong attitude. If you're serious about developing, it's time to move to Japan. Avoid the rubbish tracks, rubbish competitions, rubbish judging, and rubbish drivers here. There are only a handful of drivers from this country worth mentioning as being at a reasonable level. 90% of Australian "pro drivers" wouldn't stand a chance in a local competition in Japan. It's really that sad. When it comes to developing yourself, people need to look more into people like Christian Pickering and Stewie. They're both jerks but they have the right idea when it comes to really advancing their driving and moving ahead of what our country provides them. As for the mention of Leighton Fine, he is truly a freak. For someone that simply doesn't drift on a regular basis, his ability to advance on the spot and stay at the pinnacle is scary. I daresay the majority would go backwards trying to do things like he does haha.

That's Darren Appleton bro. Hahahaha.

Can't recommend Kevin Kenny Tyres on Mullers Road enough. If you want a proper job done, he's the man. Been in the game longer than most of us have known what "cars" are.

I thought this thread may be a little overdue. I'm happy to keep responding to emails as they pop into my inbox but I thought a lot of people would benefit from information gathered in this thread if it takes off. The questions below are a simple guide to fill out when making queries regarding offsets for your car. This information is critical in trying to work out exactly what offsets are going to be realistic while suiting your needs. Also a note to all, if you are going for offsets around what I recommend, most people are better going a little milder as I like a little hang from guards with stretched tyres just tucking (if you're after stretched tyres). MODEL OF CAR? CAR'S PURPOSE? DESIRED CAMBER FRONT AND REAR (IF KNOWN)? SUSPENSION MODS OR PLANS? DESIRED LEVEL OF GUARD WORK? STRETCHED TYRES OR NOT? DESIRED WHEEL WIDTHS? DESIRED TYRE WIDTHS (IF KNOWN)? DESIRED WHEEL SIZE? OTHER IMPORTANT NOTES? Please look to see if a request very similar to yours has already been answered so we're not repeating the same information every second post. And this is something for all to remember. WHEEL OFFSET 101 If you look at a wheel along its barrel (width wise), zero (0) offset would be the imaginary line that is dead center between barrel end to end. The imaginary line is determined by where the backpad of the wheel sits. Keep in mind that this tutorial is based on MULTIPIECE WHEELS (which is what my previous how to determine lip post was referring to). Cast wheels follow the same idea, but the drawings I made are for multipiece wheels (since it shows lip size changing). If the backpad moves towards the outside of the wheel, then the offsets increase in positive numbers (in increments of mm). If the backpad moves towards the inside of the wheel, the the offsets increase in negative numbers (in increments of mm). Rule of thumb: the lower the offset, the further the wheel moved OUTWARD of the fender, and vice versa. As you can see, the orange line demonstrates the fender position, and the blue line demonstrates the hub/rotor where the wheel mounts to. For general purposes, let's say this wheel is a 18×9.5+0 (images are not drawn to scale). As you can see, the outer position is "flush" (even) with the outer fender imaginary line (shown in orange). Also take note of the size of the outer lip of the wheel. Let see what happens if we raise the offset of the wheel… So instead of a 18×9.5+0, let's try to run a 18×9.5+22 and see what happens. As you can see, if you change the offset of a wheel from a +0 to a +22, the overall position of the wheel is going to move INWARD 22mm. As you can see by the area shown in green, that is the 22mm that the wheel backpad moved between the two sizes. Since the wheels shown are multipiece, the face of the wheel moves inside the barrel to change offsets, rather than adding more material to the wheel backpad. In addition, notice that the lip size decreased when the offset increase. Generally speaking, one can assume that the lip size decreases when the offset increases, but sometimes it might not be the case (depending on face design, but that's gonna get confusing). - Lowering the offset: the more it moves outward from the fender ("more flush") - Raising the offset: the more it moves inward inside the fender ("more sunk") How to Read a Wheel Sizing Chart 1. "Free Range" Offsets: These are sizing charts that allow you to choose from a "range" of offsets, rather than a preset number. Before all that though, you read the chart like any other table. As demonstrated by the purple arrow, this wheel is offered in an 18 inch (diameter) by 10 inch (width). If you look at the top of the chart, there are the following column headings: Taper Low Disk / Flat Low Disk / Flat High Disk. Each brand has a different name for its face choices, but for the most part, it will either go lowest to highest, or vice versa (obviously if it has "low" in the name, then you know it has LESS brake clearance in comparison to a "high" disk). Brake clearance and face choice is a whole other blog though. Let's just take "Taper Low Disk," which usually will be a rear wheel. As shown by the green arrow, you can get any offset -13 through +53. This means you can get any whole number offset, i.e -12, -11, +0, +1, and so on. The circled lip size I will be referring to is in light blue, i.e 77mm. Also, PCD = bolt pattern. Lazy reader notes: - Purple arrow: Wheel size - diameter (18″) by width (10″) - Green arrow: Face choice + respective columns of available offsets - Magenta square: PCD = bolt pattern of wheel - Blue circle: "77″ is the wheel lip size in mm that is associated to +53 offset - Taper Low Disk = least brake clearance (ideal for rear) - Flat Low Disk = standard brake clearance (will clear most standard size front calipers) - Flat High Disk = maximum brake clearance (ideal for BBK or big caliper) 2. "Preset" Offsets: These are sizing charts that allow you to choose from a "preset" offset, given to you by the sizing chart for that specific wheel. In this case, the 18×11.5 is offered in +5, -8, -16, and so on down the row. Each column represents the wheel faces that are offered, i.e "SL, NR, MD, HP." Their respective meanings are color coded and shown below the chart. Again, it (SL, NR, MD, HP) goes from least amount of brake clearance (Super Low Disk) to maximum amount of brake clearance (Hyper Disk). At the top of the column, the 135mm refers to the lip size, and is the lip size for the 4 columns below it (i.e +5, -8, -16, and -26 all have 135mm lip size). Lip size is easy with presets, since you just figure out what diameter x width x offset you are running, and look at the column above. For example, an 18×11.5-26 (HP Face) has a 135mm lip, as well as an 18×11-14 (NR Face). An 18×12-1 (SL) has a 148mm lip, etc. Got it? Lazy reader notes: - Navy Blue square: Wheel size - diameter (18″) by width (11.5″) and corresponding offset choices - Orange square: Lip sizing in mm, refers to the 4 columns of offset choices listed below it - Magenta square: "HP" refers to the wheel face choice (i.e determines level of brake clearance), and offsets for that face choice are listed below it - Lime green square: Usually where special notes are, in this case there are different color choices (which also can mean different prices). PCD = bolt pattern of wheel, and in this case, there are more bolt patterns possible, i.e you might be able to do a 5×120, 5×112, etc - SL, NR, MD, HP: listed in order from least to most brake clearance 3. How to calculate lip size: First of all, you have to figure out what size wheel you want to go with. So if you take a look at the top most chart, let's say you want a 18×10 with a +15 offset with a Taper Low Disk for your rear wheel. I had circled the number "77″ in blue, which is the lip size for an 18×10+53 Taper Low Disk wheel (this does not go for all 18×10 multipiece wheels, lip size is specific to EACH brand and model of wheel, so check the sizing chart always). So a +53 gives you 77mm of lip, which tells you that if you go to a +15, you will be getting MORE LIP (rule of thumb: lower the offset, the more the wheel sticks outward from the fender, and bigger the lip gets). So a (+53) minus (+15) = 38mm. Add 77mm + 38mm and you get 115mm, which is the lip size of a 18×10+15 Taper Low Disk.

this is good this thread sucks f**k YOU TRAFFIC JAM!!

Loz......can I be a mod yet? Hahahahahahaha

You all probably work a lot harder than we do as well hahahahaha. F*ck being bottom of the rung though. Urgh......no money there. Gotta move up yo.

I think that Mr 1JZ character is quite notorious.

They were Weds, and no longer made. They also sold to another member on here who is looking to fit them up to his car, but I'm sure he'll post pics once it's done. The wheels were 15x9.5 -26 all round

Achilles are doing a drift specific tyre? What are they like Danny? Be perfect money-wise if they're on par with their other offerings And I hate to say it, but with the signage on it, Fat Boys S15 actually looks pretty good.

Well after a rotor hiatus (despite having one hidden in my shed the whole time) I came to my senses and decided to head back down the logical path. So I emptied the driveway and cleared out my shed, to make room for my new toy. It's a 2002 Tyre R Bathurst FD3S. Found on the Gold Coast with 27,000km on the clock, it has now found it's way to Adelaide and into my shed The car has just clicked over 30,000km now, so it's time for a big service now. Plans for the future? Hmmm.......let's see what happens. Fitment is an obvious one though

I sincerely hope you're trolling for teh lulz...otherwise that's some f*cked up theory you got going on there. I squatted pulled and pressed 6 days a week for 4 months, all heavy, i ate 6-10,000 calories per day, and i didn't get injured, put close to 250kg on my total and gained 15kg. Many people have also done the same. you ate 6-10,000 calories per day hey have you got a pics of your body if supps are for pussies what are steriods and growth hormone then and is ronnie coleman a pussie? Tell me about it. So many f*cking idiots on this site now. This section is as much about ego as it is about helping people. Such a shame......and such a reminder of what the drift scene has become as well lol.

Danny you better be giving out hugs you jerk.

Denzo clearly had 6 reverse gears so he can back up on everyone these days.

IF that was simon that was well over 6 years ago, a long time before all this hooning backlash started. For the past 3 years Simon's cars have been towed to the track and no illegal shit happens. EDIT: I should also add, he has dealt with the consequences of hoon driving in the past No need to be defensive. We're all hoons at one point or another in our lives. We all did stupid sh*t with Simon, so he wasn't alone. As we get older, we look back and realise how stupid we were, but we all still did it. Who cares. We have more important things to worry about.....like our pending retirements LOL.

YOU'RE ALL HOONS DAGNAMIT!!!!