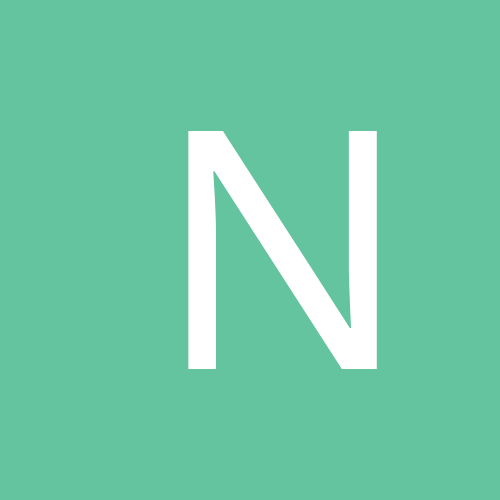 NS.com Thug
Platinum Member
Content count

6,654

Joined

Last visited

Days Won

1
Everything posted by NS.com Thug
yeah thats true...his chin is weak he fell over trying to tackle cain but cain moved to side and after that cain landed so many punches..... only way brock was gana win is if he got him on the ground..... id love to see their next fight not so much lesnar vs mir III.....even tho they hate each other velasquez vs junior will be killer fight too Velasquez and Dos Santos is likely I would expect. And even if Lesnar got Cain on the ground I doubt there would have been an issue. I was shocked to see Cain man handling Brock and matching his strength.

Yeah that's horse shit. At least he didn't ship his car overseas or anything expensive like that. Would be spewing then.

He would have just stayed in the firing line and got knocked the f*ck out quicker.

NZ is a higher level than Aus drift. Mid level drivers will struggle over there.

Tell me about it. Work is feeling soooooooooooooo slow right now. I wanna start my road trip already. Nikko and Happogahara Road on the way, then Meihan afterwards. Why can't it be two weeks from now already

pics of said wheels? 962 (the gunmetal ones) They're fake wheels. Those wheels are shit. Speak to Jesse Streeter and get some CSTs or Emotions or something close to your price range. How are your front tyres liking the front guards Senor? I have -34 and -47 on my 180SX. What's wrong with that?

Nice gutter rash. I am as sick of reading your posts ragging on KD any chance you get as I am seeing him post the quagmire thing. Let it go there is more to life than ereps.

225s all round. Federals are cheap but don't stretch heaps. Depends on the look you want.

Australia - Smashing all of Japan's S14s and JZX90s since 2009.

100% behind this statement as well.

QFT cool, i have seen it in real life. will have little to no traction or tyre life. the extra rear track will make it want to understeer more IF YOU DON'T KNOW, THEN DON'T COMMENT MAN Hey.....I have -3.75 on my car But the car is set up soft so it rolls up onto the tyres when thrashing Definitely not suited to oversprung cars though haha.

Put the request through to Andy to see if we can do the long course

NS.com Thug replied to racin jason's topic in Motorsports

Jason, one of the new tracks IS happening and is getting under way at the end of this year Also the rumour mill says AIR was sold by Bob Jane? Know if there's any truth in that Jason??

Ian, shoot me through what you wanna write, and I'll make the posts if you'd like

NS.com Thug replied to Hi Octane Racing's topic in Motorsports

HAHAHA Christian is the king of E-Reps There is no one more famous than 'Corporal' Christian Pickering Yeah but it works. That's the point. Drift followers KNOW Corporal Christian Pickering, so from a sponsorship/advertising/success point of view, it's achieved what it needs to. Without it, he'd just be like the myriad of other people no one knows.

I have to disagree with that. When I say cutting, I'm not talking about going from fat to getting thin. I'm talking about cutting the excess fat that your body puts on while eating exorbitant amounts to keep your body in an anabolic state. I eat lean 90% of the time, but still felt the need to emphasise a few areas further than my current regime allows. Hence doing the OxyElite course I'm on What kind of cardio do you do though? Most people don't realise how destructive a lot of cardio styles are on muscle development. So you'll notice the biggest of people doing things like ergo rather than running (which destroys muscle). And for the fat that your alpha 2 receptors store, that is near impossible to shake for me, the supps help You mean to read M&M's opinion on body building ideas/practises (Not Fitness despite what his subforums name says) then read M&M's free advertising and dictatorship forum Am i the only one who finds it starange that he can advertise his gym on these forums for free (prove me wrong)? I doubt his gym would be at the level it is (or still operating) without this forum. M&M has a LOT of valuable information to give and you should still read it. Do I follow his beliefs to a tee like a lot of people on there? No. But do I read it for an alternate opinion on some things and to further my overall knowledge? Yes definitely. You just need to ignore the hardcore supporters and read it for what it is. I care not for the imports around the gym you went to, and already have a gym that I go to. So I wanna hear more about M&M

NS.com Thug replied to Hi Octane Racing's topic in Motorsports

I guess e-reps could be seen as self marketing, which is just like giving yourself a nickname. With our scene as it is, any self marketing on the big stage is positive and is also probably the only way someone will be able to continue to thrive in a currently stagnant scene.

Can we do the original design with no colour on it? Looks far better than the second one

Private property. What we do on private property is up to us. Just like the old JMS days

Where's the drinking comp being held? wonder if they've ever seen/used a beer bong? I'd say being from the Gold Coast they'd have used them a few times lol. But said essentials will be purchased from the hardware store while getting tools.

Oh.....Loz, check your Facebook. If you want, I'll hook Kumakubo, Suenaga and Andy/Emily from PV.com shirts to rep too. Then you'll be living the dream. D1 drivers repping ns.com

Yeah specify the Matsuri that it is, and consider me in Loz Also agree on ns.com being the main logo, with Hardtuned as the sleeves Oh and I'm a large sweet pea When I qualify for a hoody, I'll be looking at the old school Mazda one in XL

WTF is toning your muscles exactly? It means you do exercises to work on individual muscles. I'm trying to bulk up. Gain weight and muscle. I will then tone myself to make myself look cut. Toning pretty much shows the definition of a muscle. At your current size I wouldn't bother cutting for a few years. Your body's ability to cut is better than it's ability to bulk, so you're better to keep pushing to where you wanna be before cutting it back. I just started my OxyElite course to cut for summer, then straight back into the bulking for another 12-24 month I think......but I'm the opposite and cutting for me is harder than bulking haha.