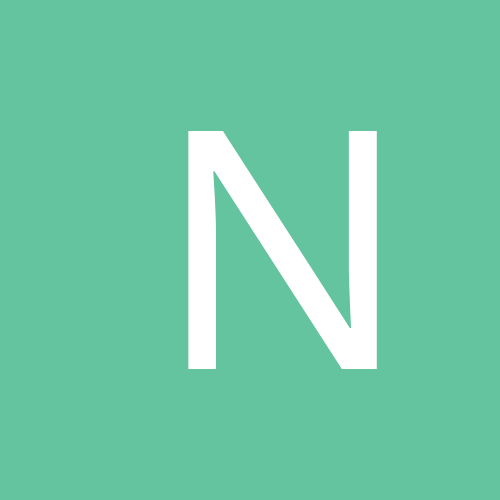 NS.com Thug
Platinum Member
Content count

6,654

Joined

Last visited

Days Won

1
Everything posted by NS.com Thug
This. Great in theory, not sure if in practice in can work though, depending on total number of entrants of course, but too many variables and skill levels involved. Last couple of hours may be a different story. Give it a go if you want, hey, it's a good experiment to run on drift competitor behaviours in an open event context! Thesis anyone. Keep pampering and babying the drifters, and they'll continue to be the children they currently are. It works in Japan, and if people have half a brain here it should work.

My old S14.......what's left of it lol.

NS.com Thug replied to DRIFT RACING INDUSTRIES's topic in Motorsports

Much for JZA80 Supra's planned or already done?

Stuff the groups.....just run it open for 12 hours and let the drifters sort themselves out lol.

Haha glad the clip of my taking out the bottles was used

Ask your brother? He's apparently the wheel fitment king All I know is they're Watanabe and discontinued. I didn't give myself that "name" either, but cheers *milkshake* *edit sorry I just realised you're a kid, so I didn't mean to hurt your feelings

*pats T88H-34D* "There there little one.....it was only a mean joke by Kristian. We still get to play."

Own me on the street or the track? Really? Hahahahahahaha. I wouldn't waste my time bud. Bro, if you don't like the truf......go spoof urself hahahahahahaha. And it's a complete FRONT CUT with a lot of extras for $3600, so hardly what your statement claims

that thing is so ugly dnt like then spoof urself =] Wait so the clueless c*nt that needs to keep his mouth shut built THIS? Hahahahahahahaha. Are you blind?

There's a registered full carbon fibre Elise in Adelaide as well. It was the only one built for the one make series in Europe that wasn't used

pretty sure that is the same (perhaps better) than our 98 It's equivalent to 98 with their rating scheme.

Ah, leave it coz it's already too low?

Looks a million times better than before

Yeah no worries bud. You know everything about everyone F*cking young kids these days.

Dunno that the huge mismatch in track is gonna do you any wonders though :/

Instead of going lower offset, put some decent rubber on them. 235/40 is a little narrow on an 11, especially if you have room to truck 265/35s under there and fill the guards more.

Most good DJs don't really do requests, especially if they have a style linked to them. But it seems there are plenty of people happy to do the work

I've got a mate that has a van he wants done. He needs to advertise his music but is happy for whoever does it to take a side or the entire tailgate for advertising etc.

RISKY DEVIL are a bunch of parent sponsored idiots with minimal ability.

I think they're suggesting it should be more like an 18x10.5 +0

you farken serious? I find the handling twitchy enough at high speed as it is at the moment don't know if I am game to go much lower I think the 700 degrees of toe in your running might have something to do with that........ If it's running all adjustable arms, just make the alignment more solid all round

Kid Dynamite is KILLING it with the ladies. LOL.

yeh all topstage you face looks shocking from the front haha ... sorry i cant go generic like you blingy... I dunno.....there's something about the rear that I really dig!! s2 s14. and its actually not half bad... after he got his shit together with it. Doesn't change the fact he's a shit c*nt.

Mitsubishi Mirage or something tough like that

My bayside blue sedan is for sale: http://nissansilvia.com/forums/index.php?showtopic=473546 Easy fitment for someone haha.