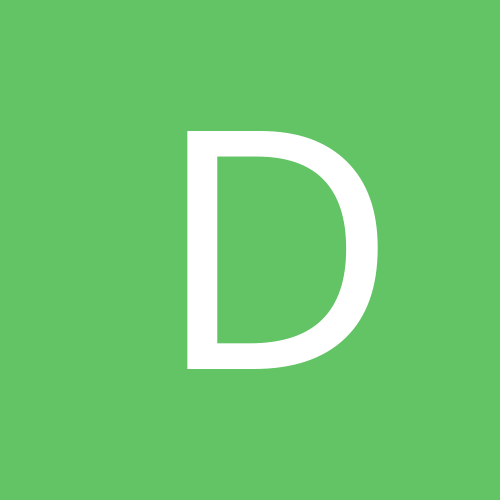 Content count

66

Joined

Last visited
Community Reputation
0
Neutral
About davidl
Rank

Newbie


Birthday

10/11/1977
General Info
Location
Gender
Car Model
Well the car is now back from the paint shop. 3 stage white with a blue Pearl, which you can't see in the photo's as the sun had gone down.. just need some rims now..

Hey All, I am looking for someone to paint my car, don't mind if it is a backyard job or not, car is a s14 200sx... currently white.. want to keep it white but give it a freshen up after pulling off the old crap body kit and getting a JDM kit. Don't want to do door jams or engine bay painted. Located in eastern suburbs.. Cheers David

Cheers for the info, i will read up on the stickie treads on here...

Don't have before and after shots yet.. would prefer to wait till i hit my goal.... my current weight is 158kg.. so i am still a large lad... my diet consist of 1 piece of fruit for breakfast Lunch is usually Multi grain Bread with chicken, or ham. Dinner - 80grams of protein and some asian veg's, eat alot of fish. Throughout the day i try to drink 2 litres of water... Workouts consist of 40 minutes on the treadmill and 5 rounds of weights using the machines.

Hey All, So far this year i have dropped 38kg.. still have a way to go to hit my goal.... My daily workout at the gym has been getting a little boring, and to say the staff at the gym are useless is an understatement. So basically, i would like your idea's on dropping weight and doing some tone work... Hope to hear from you soon. Cheers David

sweet color.. lose the kit.... i can't believe i actually had that kit on one of my old cars!!! what was i thinking... keep the updates coming

Car is using standard boost controller found on S14 and S15... runs about .9 as standard with the normal mods of Exhaust, Cooler etc... so the drop to .1 is very low.. tomorrow i will pull off the dump pipe and check if i still have rear blades.

Hey All, Today my car has decided to stop making boost past .1 bar.... I have checked for leaks in all piping... i can't find anything.. I am thinking maybe the turbo has crapped itself... however the car isn't blowing any smoke.. and the turbo hasn't gone bang!!! well yet.... Your Thoughts???

Hey All, Just wondering if Nissan 350z seats will bolt straight into an S14? or how much screwing around I would need to do?? Thanks

Live an learn Vessi..... once the S14 is done.. it will be much nicer... i still want to spray it that R34 GTR green.. and fingers crossed i win that auction... for the rims early next week.... you know the ones you want..

yes thats my old car!!! do you own it now?? how's it going?? Also, i managed to source a set of JDM series 2 Side Skirts and Rear bar for the s14... once they arrive from Japan, and they are painted up i will post pictures up

Hey All, I am looking at getting a set of Side Skirts and Rear bar off an S14 Series 2, just wondering if they will fit my Series 1 S14? Any help would be great... Thanks David

i brought a set of d-project castor rods.. only took 1 day for delivery.. they seems very good.

I just replaced my VCT with a new one from nissan.. best 600 bucks i ever spent.. that noise was driving me crazy..