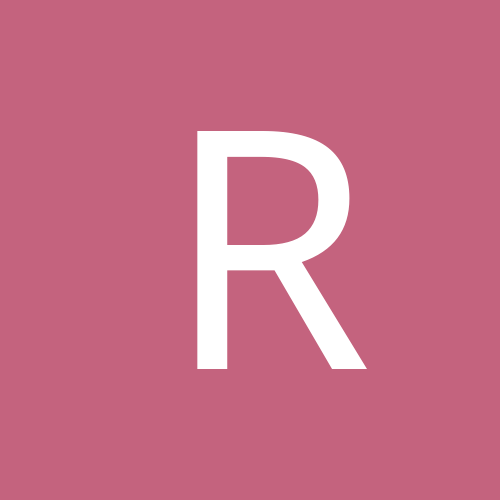 Content count

108

Joined

Last visited
Community Reputation
0
Neutral
About rsfever
Rank

Standard Member


Birthday

12/06/1970
General Info
Gender
Car Type
Car Model

Subaru Legacy GT-B H , Mitsubishi Lancer EVO III
Cheers, I figured that sort of amount. Would make it a worth the effort.

Mate, most likely you've got yourself something already but if not, how would a FD (series 6) 7 be for ya? contact me by PM if you're still looking.

Hi guys, this is a bit of a tricky question. Friend has an FD with a blown engine. Got 93,000kms on it. The engine let go in a cloud of smoke apparently, cranks but doesn't fire. He's left the car to sit for a while now but realizes he has to move it one way or another. He's contemplating whether it's worth going through the hassle of sending an FD with a dead engine to Oz. What complications will there be moving it about port and loading etc. Basically it's a clean car, faded red but no repair history. Very original condition. '94 model FD type R (fitted with twin oil coolers), what's it worth in OZ, as is? And for comparison, with a used motor in her of reasonable condition?

Will be interesting to know the verdict on this. I have a mate wanting to send an rx-7 (FD) which he has owned for near 2-3 years now but has had it parked up for some time due to possibly a blown gasket or turbo seal. He says it blew a lot of smoke so he stopped the engine but couldn't get it firing again. The car is tidy except for paint fade. It's very original with no signs of repair work. Anyway, just wondering if it's worth pursuing to import it as a personal import. He has some documentation for it but not quite the amount required lot will depend on what the car could sell for in OZ. It's a '94 FD (type R -fitted with twin oil coolers) - red with 93,000kms! Apex seals were replaced by dealer. As I said, imagine tidy but with a lot of paint fade. Some mine pin dints only. He was thinking to give up sending due to the new regs and the blown engine but I think it's probably worth pursuing. What are other ppls thoughts?

I have thought about writing to the ombudsman but I am legitimately moving back to Aus in two months time, so it should be clear cut. The list of evidence is quite limited. The PI has always been a bit of a loophole and a bit vague in what it meant...it's all pretty clear now but there should be a period to impliment it. I'm pretty lucky I didn't replace my PIs.

Here are some more pics http://response.jp/issue/2009/0119/article119136_1.html

final for tonight By kieronjp at 2009-05-19

yet another.... By kieronjp at 2009-05-19

and another... By kieronjp at 2009-05-19

OK, what's this? By kieronjp at 2009-05-19

Some tradies might recognise those doors. I'm guessing she originally came with a 'Oh what a feeling' CM.

It's something wide, much wider than an RX7, even an SA. The windscreen reminds me of an XF falcon for some reason.

Took a Type R VI limited for a drive on Sunday with the expectations to buy but the body condition was poor. The guards had been bogged up to make it look more like a 22B. It looked great from a distance but too many worries for me about how well the bog would hold and what's hiding underneath. The car was quick, it had a front mounted intercooler and semi-slick tyres. Still like the Type Rs but have been offered a 2005 GDB Rev F. WRX STI Spec C Type RA for not much more than what a very tidy, low km Type R would cost me. I guess my question is, how much interest is there in a 2005 Sti Spec C RA? and what would it sell for in OZ? For me, I'm a bit of an 'old skool' fan so the coupe appeals to me more but the Spec C is being offered at a very tempting price...it'll have to be worth about $45K in OZ currently for it to be a viable purchase though, and I'll need to hold it for a year before sending!

The coupe version....but what it's called in Japan. WRX STi type R. They came in IV, V & VI as best as I know.

Actually I think the wheels help give it the Austin look. I like it. Looks to be based on the coupe version of the roadster (aka mx-5). Were they ever marketed in OZ? or anywhere for that matter? I don't think I recall seeing any in Japan except at car shows.