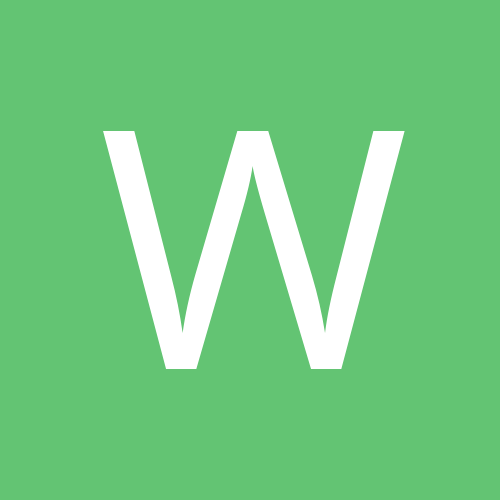 white-s13
Platinum Member
Content count

902

Joined

Last visited
Everything posted by white-s13
what about intercooler?? with all of that stuff you will want to boost the boost right?? you should consider an IC as well is a definate mod imo.

Cops don't seem to appreciate polished aluminium pipes do they??? you also need to have some fairly flexible rubber conneters because your engine has movement if you are going to have piping like that... IMO it's better to get it professionally done, they'll do it all for you (it'll cost) but it will be a much better job and generally u'll get some good performance out of it.

http://www.autoimaging.com/aero.htm I have found this is the very best site that you will be able to find... especially for S13 Body Kits... just scroll through and have a look at them all.... some very nice kits there.

While you have the engine out take your time to clean it up real nice. If you want to do like a custome and cool looking engine you could even re paint the engine to match your car's colour scheme... all depends on how much time and money you have really I guess! Good luck dude!

locker is perfect for drifting and burnouts isn't it??? there isn't a normal LSD and both wheels just turn together no matter what all the time right??? it doesn't help normal cornering (one wheel usually has to turn faster to corner tigher because it has a shorter distance to go) but it's perfect for drifting because you want the rear to be sliding at the same speed right?

s15 face is strawberry isn't it?

There is just something I have never really thought about investigating or looking into and that is using Coil Overs in my car. I have never really understood what Coil Over's are or what exactly that they do. To be honest I really don't have much of an idea about them at all. I think they are perhaps height adjustable springs for suspension (i know it is in some way part of your suspension and it isn't the strut so...). If anyone would be prepared to explain to me the function of coil overs then I would be much appreciative. Thanks in advance.

so basically saying coil overs is just another way of saying adjustable suspension???

if your gonna do it yourself I hope you have confident in messing with your engine like that... if you mess it up it will just be more $$$ in the long run!!! if you know what your doing then for sure!!!

nah for 2 grand you might just be able to push her into mid - high 14's

nope because i don't want to change from the four to five stud pattern. what i want to do is put the brakes from the non turbo R33 with new slotted disks. i have a mate who just put the next disks on and it pulls up so damn quick it's amazing the difference to lock up these kind of brakes actually make...

hmmm okay well then maybe you'll be alright but i wouldn't say you'll get an exhaust for under 500... perhaps you will!!! (lucky sob )

150kw it all depends... cost efficient can be many things but basically anything that you don't want be TOO cost effective. i suppose the first thing you should do is purchase a boost controller and just set her to 7 or 8 psi (ca18's run at 5psi standard don't they?) you'd be best going for an exhaust, turb - back that will likely give you about the 15kw you want straight out... to me there isn't really any cost effective way of upgrading a car... if i were you i would save up maybe $2000 and put her up to 170kw.

you should be alright doing the straight swap... you shouldn't need the break master cylinder and you should be able to pop them straight on. you can do it yourself but don't blame me if you don't do it right and your brakes don't work. i'm not sure about the off set or the size difference or how it will affect your alignment. it'll take you about 15 - 45 minutes a wheel. good luck, the brake swap will work wonders for your car

400 - 500 dollars?? no chance... you'll be paying over a grand sorry to say... unles you don't go bent which is dodgey...

without and exhaust there isn't much point boosting it up that high... i wouldn't dream of going up to 12 on the standard 180 cooler...

you'll need to spend 400 easy... i wouldn't be running it up to 12psi for very long on the standard cooler if you plan on keeping the turbo for very long. although you will have the boost gauge you will hammer the turbo and the engine so hard. cold air intake isn't worth the money just buy one of the firbreglass vented popup light covers that's all you will need. if you really want more power, get the exhaust on there asap. a bleed valve will help but i don't know whether it will really be safe to run her up to 12psi... on a very cold day maybe but anything over 25 and i wouldn't be doing it... not a chance, not on a ca18...

yep make sure you get it turbo back with hi flow cat like everyone else has said... this will help greatly. If you can get a 3" front pipe cat and exhaust then you will be clost to the 40kw increase anyway! The only thing holding back the sr20 is the standard exhaust system! If you can try and get the HKS intake system, although any good pod filter will do the job (k&n for your cheap and quality filter). you can't go wrong with these mods. are you sure you want to void your warranty so early in your cars life?? or does that not matter to you? later on i suggest the next mod is a boost gauge (so you know whether you are on full boost when you are about to launch) and definately a high end high quality boost controller. these can make a world of difference. eventually if you are planning on doing some more mods you will probably want to change the standard ECU for a good Mines ECU (mines are more expensive but they work so damn well on SR20s) All up you can have maybe an extra 70 - 80whp by the end of all that (the cpu and pop boost up to maybe 8 or 9psi on the standard cooler. Add a high quality cooler (expensive - maybe $2000 for a good one) after you have the boost gauge comp exhaust and intake and your sweet... easy put her up to 12psi boost and you'll be running maybe close to 100 - 115whp at the end of that. All that for maybe 6 or 7 grand, i think that's a fair deal don't you think?

Is a brake mod a good idea for being one of the first things to do to your car?? I haven't started with any mods yet but I am thinking that if i'm going to add a fair bit of power wouldn't it be best to get the stopping power first? I know that I don't want ABS because it's just annoying and a good set of rotors and calipers are better anyway. Does anyone have any suggestions on sizes and specs of rotors (slotted or drilled) and good calipers too use? I really don't know much about brakes either... should the front set still be bigger than the rear? or is it a good idea to make both of them huge? I plan on changing the wheels at the same time so it would be good if I could legally put 18s on my 180 (i'm canary scared) but if some good brakes will fit in 17s then that's cool also. Your thoughts...

it wont break the diff if you dump the clutch but you shouldn't get to much wheelspin with the GIII's... what type of driving style do you have? I currently have Grid II's and they are great in the dry but in the wet it's almost like i have an extremely high powered car and I find it rather easy to power drift (although not very well). I have a mate who runs GIII's on the front wheels of his VR. He says that even when cornering hard he finds it very hard to get understeer. He hasn't been able to afford tires for the back yet (they are bald) so this might have something to do with it. I've heard GIII's are excellent though, one of the best tires around. Next set of tyres i'll be going is Yoko though I think...

I don't know too much about s15's but doesn't the australian spec R run on 7psi??? peaking at 16psi is an incredible leap and very bad for the turbo right? I wouldn't be doing it to an S15... no way! It's not properly controlled in relation to the rest of the engine. I know at stock an S13 SR20 can run up to 9 or 10 PSI without too much worries but I would much rather spend the $800 on a good boost controller rather than risk doing this home mod that can cause the turbo to spike. Just my opinion however but spending the money and being safe is better than being sad and sorry because your turbo spiked and blew... Remember while red lining an SR20 the wastegate is known not to handle the pressure being generated which causes the engine to slightly spike... happens a lot in SR20s from what i've heard...

gutting it really doesn't add too much power and air flow on a good 3" high flow anyway does it?? I would just plonk down the 300 - 500 for a good high flow cat... I'd also suggest a 3" front pipe too if your running a turbo...