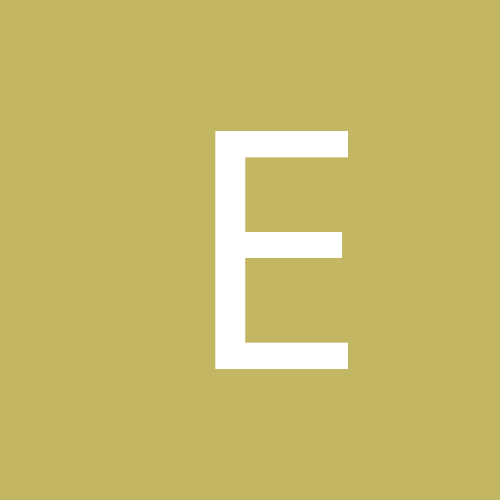 Content count

208

Joined

Last visited
Community Reputation
0
Neutral
About enigm4
Rank

Standard Member


Birthday

01/01/1982
Ended up being the ECU. Replaced it with another one and now all is running well. Thanks Fisher Performance!

Dude you dont even recall accurate information of what actually happened. My phone has the whole running conversation and YES i can blame you if you tell me its an ADM when it isnt. I even asked politely for my money back even though you had told me the wrong information about it. Your right, i should have done my own research than to trust what you tell me about the product your selling. You seemed like a nice guy, so i trusted you. My mistake.

sketchy_89 now changed name to Rollin_s14 Dodgy seller, bought an ecu off him (which he claimed was the ADM version. He initially said he wasnt sure, then when i asked him to confirm, he confirmed it was ADM). I realised after wasting my time and my mechanics that it was a JDM version. Not only that, but he declined on giving me a refund even though he was the one who made a mistake.

Hey All, Trying to find a list of all the S15 ecu part numbers for the Aust delivered s15. I have been told that the spec s and r are different even though mechanically they are the same. Anyone have the part numbers and also know why they are different? Has anyone had to swap their ECU's over and did you do it with a different part number ecu? Thanks in advance

Hope you can help me. I am after part numbers for the 200sx S15 ECUS for the Adm versions. Does anyone also know why they are different? As i have been told that there is different part numbers for the ADM spec s vs spec r.

Unfortunately problem is still there. Not nearly as bad, so the wiring definitely fixed something. It wasnt me that fixed it, ended up dropping it off to my local performance specialist (Fisher Performance in Hampstead Gdns). They said it was a fault in wire to ECU (from injectors) on terminal 25, ignition 4. They will have a look over it some more..... keep all informed.

For all those interested in the solution, the problem was with the ignition harness. The connection to the ECU was loose (wire damaged).

Wish mine was that. I have now eliminated the coilpack harness, and its still getting a reading from the multimeter even though that cylinder is not working. Now to eliminate injectors...

Has anyone had experience using a multimeter to check the harness? I have the S15 manual, and its like reading a foreign language in the ignition electrical section!

Thanks for all your help. Any more suggestions are welcome. I will look into the plug tomorrow. Might buy a multimeter after work. Will let you know the end result, hopefully its just the loom.

I should have explained it in more detail. When it was making the WRX noise, i unplugged cylinder 4 while the engine was running and it made no difference at all. So i then swapped the coilpack and sparkplugs (changed one variable at a time) from cylinder 4 to 1 and vice versa. When I started the engine again, and unplugged cylinder 1, it made a noticeable change in the engine, however when i unplugged cylinder 4, it made no difference at all. So coilpacks and spark plugs are fine.

Need some help with this. Have read numerous forums and threads and i need to eliminate all the easy things before i leave it at the mechanics. The car intermittently sounds like a WRX. Sometimes it sounds fine and after a while it will sound like a WRX, lose power, shakes and sounds like it will stall.Then other times it will drive fine (especially when i want it not to, so that i can diagnose it!) So i am assuming i am dropping a cylinder, and have found it is cylinder 4. I have changed around coilpacks and spark plugs, and it still remains an issue in number 4 (as i unplugged the coilpack and it makes no difference at all to the engine). So hence i have ruled out coil packs and spark plugs. Can anyone suggest any other things i can eliminate when this issue is here? (Very detailed answers on what i can do would be greatly appreciated as my knowledge in this field is very limited!) Also due to it being intermittent, how much damage can i do to the engine if i still drive it around?

http://www.sa.coeliacsociety.com.au/docs/s...aurant_list.pdf list of possible restaurants that look like they would have some dishes that cater for gluten free.

im running 18X8.5 +24, 18x9.5 +30. If ur guards are rolled, and you have coilovers and rear camber arms then this will fit very well with abt 1.5 deg camber front and nearly 3 deg rear. Fills out the guards very nicely if u want to run that camber. Is this luke?