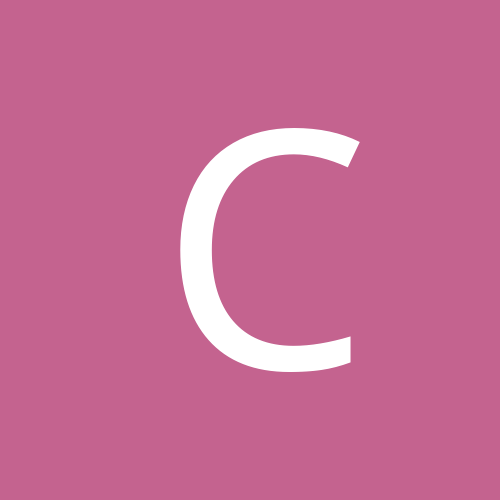 Content count

16

Joined

Last visited
Community Reputation
0
Neutral
General Info
Location
Car Type
Car Model
Hi all, recently fitted a 10" NPC clutch and flywheel to my S15 which has a S14 5 speed. Having a lot of trouble getting enough throw to disengage the clutch properly. Things I've tried so far: 1. adjusted the pedal and master push rod all the way. This JUST gives it enough throw when the pedal is bottomed out to disengage the clutch enough to very firmly push the car into first. However, adjusting the pushrod so far completely removes the free play from the top of the clutch which is not good. 2. braided lines from master cylinder to slave. 3. reverse and vacuum bled the system, pedal feel is quite firm 4. replaced the factory slave cylinder with a Nismo one, this actually reduced the throw a little bit due to the bigger bore size and made it worse 5. replaced clutch fork, fork pivot, release bearing and spigot bush while the box was out 6. inspected the pedal bracket for cracks but couldn't see any. Where do they typically appear? I figured that the only other thing to try was a different clutch... I put a spare exedy clutch in and it's now disengaging and shifting normally. Has anyone had experience with these clutches? Do they require a larger clutch master cylinder in order to get enough throw to disengage correctly?

Awesome, looks like I'll be putting in poncams then . From what I've read, there seems to be very mixed opinions about the need to add springs as well. Are there any workshops in VIC that can put springs in without taking off the head? I'm sticking with 98 for the convenience for now. I've got an S14 5 speed in it at the moment.

Yep, intake, 3" exhaust, fuel pump, injectors, Z32 AFM, FMIC, bov mod and nistune @ 14psi 200rwkw has already been done.

Hi guys, after some first hand experience from people that have gone from around 200rwkw with T28 and standard cams to approx 250rwkw. Thinking about upgrading to a ATR28SS15 and cams then getting a retune (other supporting mods already done). What have peoples experiences been with doing similar upgrades, does it add a significant amount of lag? Is the power hugely noticeable? Should I just stay with the T28 for street use?

Mine idled a bit high on cold start at times after doing a auto to manual conversion, was fixed after getting Nistune.

Make and model: ADM Nissan S15 Size of engine: 2.0L Modifications to the car: gktech dump pipe, xforce hiflow cat, 3" Ebay special cat back, gktech return flow inter-cooler with custom piping, turbotech mbc, pod, blocked bleed hole in stock recirc valve, Nismo 555cc injectors, Z32 AFM, Nistune Type of turbo: ADM T28 When does vehicle begin boost: around 2000rpm When does vehicle reach full boost and what PSI: 3300 14 psi Does the vehicle have Cams? no What brand: What lift/duration etc: Max power achieve at what boost: 200.4 rwkw @ ~ 14 psi Tuned at Chasers, about 16°C ambient temp, Dyno Dynamics

Finally solved this issue, turns out the mechanic that installed the engine mounts somehow managed to install one of them upside down... Was actually kind of impressive.

Your clutch system most likely has air in it. Jack the car up and check for leaks at the master and slave cylinders. The stock clutch hard lines can be a pain in the ass to bleed due to the damping section holding air, easiest way is to replace the hard lines altogether and install a braided line from master to slave which gives a more direct feeling clutch anyway.

Anyone near Melbourne willing to fabricate a metal intake going from the stock turbo to Z32 AFM connected to the stock airbox? Not after anything fancy, just something that works

Has anyone else experienced gear rattle / buzzing / vibrations after either converting to a S14 5 speed or single mass flywheel in the 6 speed? It's most noticeable accelerating under high load at low rpm and decelerating at around 2700 rpm. I'm using a S14 Exedy Sports Tuff clutch with a sprung centre, which should in theory damp out most imbalance/pulsing from the engine? The engine and motor mounts have been replaced with new units and I have also tried removing the turbo manifold heat shield. The gearbox has also been rebuilt with new bearings and synchros, and otherwise appears to function correctly.

you can either sand away the plastic or buy a S15 5 speed boot from taarks which fits perfectly

Which oil did you have in it previously junkie? Was thinking I might give the OEM stuff a go...

Recently put a rebuilt S14 5 speed into my S15 and filled it with Redline MT-90 75W90 full synth, however when the oil is cold it's quite hard to shift from 1st into 2nd. It feels quite notchy and will occasionally grind unless I shift it really slowly (shift into neutral gate, then into 2nd). All other gears feel pretty good and 1st to 2nd feels smooth once the oil has warmed up. There's no issue shifting from 3rd to 2nd when cold. I'm pretty sure the clutch is disengaging correctly. Is this normal for these gearboxes?

Does anyone know if an engineers certificate is required to convert a S15 gearbox to a S13 or S14 5 speed gearbox? If so, are there any recommended engineers in Melbourne?

Are there any manufacturers still making turnflow (no hole) intercoolers for the S15? Can't seem to find Gktech or ARC anywhere.