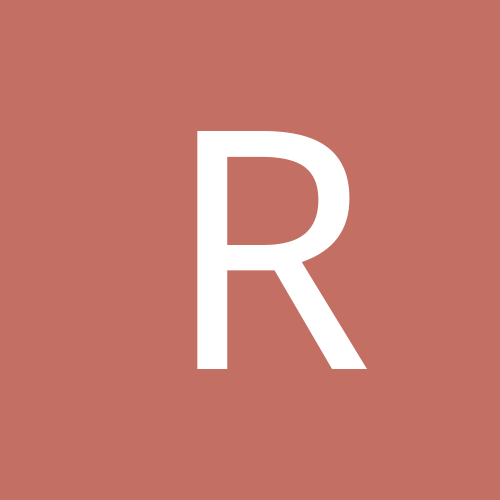 Content count

12

Joined

Last visited
Community Reputation
0
Neutral
General Info
Location
Car Type
Car Model
Still don't help solve my problem I have :/

Well atm I'm running 205/40r17 when I got the car maths says it is 4:11 diff so and the tire size shouldn't be putting it out that much ? I'm lost with what else to look at ?

OK well I'm trying to work out why my speedo is readying 20% faster in my Sr20de s13 jdm Silvia

What problems have people had in the past with having the s14 gearbox put into the s13 ? Sr20 de/t

Paint job was done by previous owner I hate the lack of prep work done and how bad the paint job is. I am looking at midnight blue with a candy top

Hi my car has been painted a number of times. Would like to know what the factory paint codes are of the import Silvia s13 so I can chose a factory color to go with. Thanks in advance

Hi my name is dave.23 m love cars but have delt more with 4x4 bush bashers in my life than rice burners. This is the s13 92 Silvia sr20de I have recently picked up paint work was done by previous owner am having to fix it up as the car passed road worthy with drift setup items such as non looking handbrake welded diff smaller rolling diameter wheels. Running 205/40 r17 have already started to buy sand paper primer thinners as I would like to go to a midnight blue. Also has had sports exhaust also had pod filter diff gears are unknown what the ratio is. Speed check with gps has me doing 60 on gps at 80 on speedo 100 on gps had me doing 140 on speedo more info to come as work gets done to it .

redrocketman01 replied to redrocketman01's topic in Wanted to Buy

Sorry I failed to mention I am new to Silvia in general and have been doing my head in with research as people in my town know next to little about the car and as it was an import listed as s13 silvia and not the Australian 180sx or the American 240sx. From what 8 can come up with a lot of parts are interchangeable. There are some parts I would like such as glove box as it was take out to make more leg room for the passenger and would like to change the ash tray to a cup holder, even a torque brace would be nice . Would also like multiple spare parts like tie rod ends. May even be nice to hear who some suppliers are so I can look at what parts they have as I find ebay difficult to use. Once again thanks for any help in advance.

From what I can figure it has the 4.11 ratio from what I'm being told my Tyre size even tho larger rim is smaller than standard ie turning diameter is smaller than what the standard 15 inch rims where running ?

Please please please let me know what you have as I live in a remote town and have trouble getting parts. I'll let you know if I am interested in the parts listed. Thanks in advance.

Please also help. I am new to the Silvia seen. I have recently gotten myself 92 s13 sr20de 5 speed manual. Known mods: extractors, exhaust, air filter, short shift, welded diff, rims 205/40r17. Now I have done a speed cheek with gps following results are as followed 60km/h (gps)=80km/h (speedo) 100km/h (gps)=140km/h (speedo) please help what may have been changed for speedo to be out so much ?

OK so I am new to Silvias I just got myself 92 s13 Sr20de 5 speed manual. With a welded diff running 205/40r17 I have had to do a speed check with gps results are as followed. 60km/h(gps)=80km/h(speedo) 100km/h(gps)=140km/h(speedo) we belive the diff ratio is 4.11 however what may have been changed that the speed is out so much ?