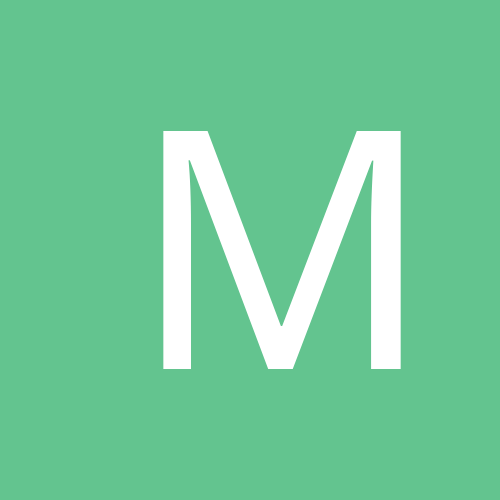 Content count

82

Joined

Last visited
Community Reputation
1
Neutral
General Info
Location
Car Type
Car Model
WTB: S14a front and rear bumper bars. (stock) JDM rear if possible, prefer S1 without reflectors! Also a pair of straight guards Brisbane

After some S14 coil packs in good condition. OEM or Aftermarket (splitfires, yellow jackets, super spark, etc..) Would like to avoid another set of 15~20 year old coils unless dirt cheap. Thanks

S14a clock spring Brisbane

As above, looking at getting a S14 JDM Kouki Rear Bar + Valences. Seen them come up every so often cheapish but as usual get snapped up quick! Message me what you have with a price. Brisbane preferred but will pay freight if affordable. Thanks

WTB: S14 Front seat belt buckles (L/H & R/H sides) Buckels that attach to seat, not actual seat belt Asap needed for RWC Brisbane Also does anyone know if these buckles are car specific or i can use from other models

SR20/S13/S14/S15/R33 Parts --- New and Used Assorted new silicone bends and reducers $15ea or cheaper the lot Gktech billet gearbox mount (New) $45 180SX Type X ECU $120 Hybrid intercooler 600x300x76 $100 S15 480cc Injectors $130 S15 wheels set $180 S14a AFM $50 Radiator locaters (New genuine Nissan) $20 Gearbox front and rear seals (New genuine Nissan) $20 Oil block seals pair (New genuine Nissan) $20 Fuel tank lock ring (New genuine Nissan) $20 S14 speaker pod (pair) $10 S14a stock bov $20 Apex intake pipe (SR) $75 4" Stainless custom intake pipe with pod filter (SR) $80 45 deg alloy bend 600mm long (New) $20 Assorted S14/15 body looms $60 S14 hand brake cables (pair) $30 S14 Power steering reservoir & lines $20 S14 Washer bottle $20 SR20/S14 engine fan $25 SR20/S14 Engine mounts $20 SR20/S14 Sump with bolts $40 S14 AC compressor $50 S13/180 Intake snout $20 Garrett turbo BNR32 & R33 (14411-24U00) $100 R33 driver seat with rail VGC $80 Single 2" gauge pillar holder (New) $20 Z32 brake anchor bolts for s chassis hand brake conversion $30 WTB/Swap S14a tail lights Bride brix on super low rail Holland Park 0412 810 644

Thanks for all the help, all sorted now. Would have been scratching my head for day but was as jrocket mentioned for anyone with similar issues in the future.

Hey mate, ill buy the set if your willing to pack in a box and ship to Brisbane. Will pay postage. Let me know. Thanks Ps. your unable to receive PM's

WTB: S14a ignition switch Plastic switch which screws onto back of barrel Brisbane

Brief history: When I bought the car I saw it running before owner kept some parts including turbo side and power fc. I then used an old s14 ecu i had laying around and got ECC to swap a nistune board (type 4) from a friends type x into which i plan on running. I assume ECC would have known if it a blown fuel pump relay circuit as they loaded a base sort of map so i could start the car for 550 injectors and z32 afm. Is this a fair call, not familiar with how nistune works. Fuse in cabin (15A) is good, bench tested relay next to it (4 black wires to it, 2 white stripped, 2 yellow striped) and relay tested good. How do I test ecu pin? Also as for fuel pump pin, I've read various thing with a possibility of pin 18, 104, 106. Which relay is in the engine bay, i thought there was only one in cabin next to fuse box?

Finished putting the car together tonight ready for tomorrows tune, went to start it but only cranks and doesn't turn over! Couldn't hear fuel pump prime on ignition so checked the fuse in the drivers side foot panel and is good. Then tried seeing if there was any power at the fuel pump plug to rule out dead fuel pump, couldn't get plug off seems to be fused on so spliced into wires with a multimeter, no power through wire.. The only things left i can think of is the relay (located?) or ecu. How would i test these as there's no power getting down to actual pump. Is there anything else i should check? Thanks in advance

Ended up fitting the T28bb, the 0.86 gtss wasn't what i was looking for and even the with the 0.64, as you guys said there wasn't much of a difference which my tuner confirmed. Will be going in for a tune at the end of the week, will see how the car feels first and think about upgrading the turbo later on. Hoping to get some other help here without making another thread. Sorting out my vacuum lines off the intake manifold and unsure of what goes where and what needs to be capped. (Not running bov if that helps?) Secondly i found this wire unplugged and don't know where it goes. Traced the wire back and it branches off alternator plug. Thirdly found this plug also unplugged, branches off just underneath fuse box. And lastly there are 3 hose that come off the cold side cooler piping. One vacuum nipple, one slightly larger and then a big one. Where do these connect to, intake manifold nipples?

http://www.sonicperformance.com.au/430609/Garrett-GT28-T25-Internal-Gate-Turbine-Housing/pd.php If you look at the "Can also fit to convert section", what does that exactly mean? Not a bolt on option for a t28 (2560) rear housing to 2860/2871 turbos?

1

Your right with only one variable to play with being the turbo. The way i see it is is it would cost more to get cams changed then to swap my T28 + a little extra cash to upgrade turbo before i fit it up. I was under the impression the gt-ss was equivalent to a 2860 (disco potato). Still not that big of a difference to the standard turbo. The T28 i have is also bought used (said to be in good condition and has very minimal shaft play), i bought the motor without turbo side thinking it had stock cams at the time till i pulled of the covers. If the gt-ss 0.86 exhaust housing can be swapped for a 0.64 off a t28 simply bolting on, then the larger cams will be able to pack the housing without bottle necking (in comparison to a t28) and still be responsive due to the smaller housing? Car goes in for a tune on Monday so last minute rush on my part. Quick comparison of turbo specs

I think i'll bolt up the T28 and be done with it for now, it's more effort than anything upgrading again which I was trying to avoid. Would only be upgrading due to turbo and cam size mismatch affecting drive-ability if it does, not for lack of power. The HKS GT-SS produces only a slight bit of power more than the T28 (10-15kw from what i've seen so far) and i'd understand the lack of will to upgrade from a good condition running T28 for little gain. But seeing that my exhaust side is still all apart it's no more effort in my situation. Came across this dyno sheet from a NS member's car which is what got me excited, look at that torque!! I have pretty much the exact same build bar the cams. At 16psi with cams, i'd assume power output coming closer to the 220kw mark like you guys have pointed out but the torque with that peak power seems incredible off that sheet. I'm certain i read somewhere that was with a 0.64 housing, and if it was as simple/cheap as swapping the rear housing for a 0.64 off a busted T28, shit would be crazy!