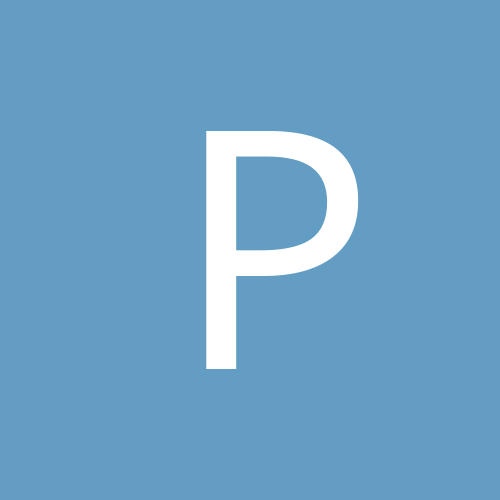 Content count

30

Joined

Last visited
Community Reputation
0
Neutral
General Info
Location
Car Type
Car Model
Make : NISSAN SILVIA Transmission : Manual Kilometres : 170 Price : $8,000 Condition : Used Moving overseas in 10 days and need to sell my S13. Have been flat out so haven't had a chance/been too lazy to advertise. I have listed all the mods I can remember at this time. Am slightly negotiable on price but this is a pretty urgent sale so throw me REASONABLE OFFERS. There is some MINOR things to be done to get this running perfectly. Put in 1 day, maybe 2 days MAX and will be an awesome car. Located Central Coast, NSW The registration expires on 27/07/2014. Engine: - RB20DET - RB25 Turbo. Current one is surging. Have a replacement off R34 RB25. Replacement gasket kit included. - Front Mount. Sprayed Matte Black including piping - GKTech Coolant Overflow Bottle - GKTech dump Pipe to 3" Exhaust with twin tip muffler (very quiet) - Walbro 255 Fuel Pump - Thermo Fan on a switch Suspension: - BC BR Coilovers 10kg/front 8kg/rear - Cusco Camber Arms - GKTech Toe Arms - GKTech Traction Rods - Hardrace Tie Rods - Hardrace Tie Rod Ends - Welded R200 Diff - Rear Gaurds rolled. No scrubbing Wheels: - 4 x P1 Buddy Clubs in 17 x 8 +22/+32 - 2 x P1 Buddy Clubs in 17 x 9 +37 - 6 x 215/45/17 Semi Slicks - 4 x 235/45/17. Camber wear on rears (Was like that when I bought them second hand) Interior: - Bride Brix 1.5 Bucket seat - JJR Suede Wheel - Rear Seats removed - Braille Dry Cell Battery in boot. Research this. Tiny size but good power. Note that there is a kill switch on this. Needs to be turned off after use or battery will get drained quickly Spares: - AGI Bolt-In Half Cage - eBay 50mm Radiator - R34 Rb25 Turbo in excellent condition - Turbosmart recirc. BOV BRAND NEW - Nismo Thermostat BRAND NEW - R180 diff - HEAPS MORE SPARES!!! Will need a ute or trailer for spares. Bad Points: - Previous owner angled the muffler up for some reason. This has melted some of the rear bar where it sits. It's not that bad but have a spare rear bar to go with the car. Muffler need to be remounted and a new hanger put on. Easy fix. - Low beams need to be rewired. Previous owner had cheap HIDs in it that broke. This is super simple. Have correct globes etc. to do this. MAY even get fixed this weekend. - Turbo Needs to be replaced. When doing this I would suggest installing the BOV. Occasionally the car will stall when stopping at lights etc. due to not running a BOV. - Maybe other MINOR things that I can't remember right now. Contact: 0424 144 52five Price: $8000 obo

Nice. Looking at the same turbo on my RB20 S13. When does boost come on with the TD06? Want around 220kw but still be super responsive as going to be doing a fair bit of hillclimb/circuit with it.

I bought some BC BR Coilovers from him in December. Pretty decent prices. They took about 1 month to arrive but that was the supplier taking their time and Christmas/New Year delays. Kept me up to date the whole time. Sometimes a bit slow to reply to emails. Think its just a spare time thing he does. Would recommend him though

Thanks mate. I have had issues with it since owning and didn't really feel it was responsive at all. Fitted a Walbro 255 fuel pump and realized it still had the CA18DE fuel pump in there! Couldn't believe the difference. It was honestly like night and day. Have also just purchased a Turbosmart Kompact Recerc. BOV. That should also help with response as there currently isn't a BOV on there.

Hi guys, I already had a build thread but now I have a better idea of what I am doing with the car and decided to just start again. Bought this S13 of another forum member. It was originally a CA18DE Auto but has been converted to an RB20DET Manual. So here it is... Goals • Have a reliable track car that can perform street duties and be driven to the track and back • Lightweight and responsive • Clean inside and out. Don't want a track bitch. • Something to learn circuit and Hillclimb racing and grow my skills for the future Inspiration - Why do I do it? A number of cars have caught my eye and given me inspiration and ideas. Over the year I have seen quite a few and the last few months I have really looked at a few and realized how much time, money and effort goes into preparing something like this. Here are just a few: SXDevelopments 180SX PSR Tuning 180SX Time Attack Car Speedy Refrigeration / Option1Garage OUTLAW Sil80 Racecar Stage 1 – Basic Track Preperation and Setup This stage is all about getting the car ready for its first track day. I will be getting new suspension components and making some minor weight reduction. 1. Parts to be installed: • Buddyclub BR Coilovers (10kg/8kg) • Gktech Camber arms • Gktech toe arms • Gktech traction rods • Gktech slip on sub collars • Nardi Steering wheel • Bride Brix 1.5 Drivers Seat • Apexi Boost Gauge • GKTech Radiator overflow bottle • Braille Dry Cell Battery • Service (Filters, Coolant flush etc.) • OEM or Nismo Thermostat • Turbosmart Plumb back BOV 2. Wheel Choice: 4 x P1 Buddy Clubs in 17 x 8 +22/+32 2 x P1 Buddy Clubs in 17 x 9 +37 plus Semi Slicks for all 6 wheels These are currently white. I will be getting them powdercoated bronze or gunmetal after first trackday. 3. Complete Rewire: The current wiring job from the previous owner just doesn't meet my standards. I don't have the skills to pull it all out or extend the wiring more so that it's neat and tidy. I am sending the car and an uncut engine loom to Anthony at Dahtone Racing to get fixed. The plan is to remove the current wiring and replace it, place the fuse box back into the engine bay and most likely move the battery back in too. The battery I am using is a Braille B106. Only weighs 3.5KG and puts out 500PCA (Pulse Cranking Amps – 5sec instead of 30sec with CCA) 4. Tune: Once the car is returned from the rewire it will be going straight to Jez from DVS Tuning. He is going to be installing a NIStune board and getting the initial tune done on the car. This way I know that the car is running right, I can continue to put out reliable and safe power on the track without worrying and I can also have a base power output to work from. 5. Weight Reduction: I have removed the following as initial weight reduction: • Rear Seats • Rear seatbelts • Rear interior trims + boot trims I intend to try and get the car on a scale at some stage to work out what the current weight comes in at. Again, I will then have a base weight to work off and can set my goals from there. EVENT 1: Ringwood Hillclimb April 21st, 2013 Stage 2 – Suspension Tuning, Weight Reduction and Tidy Up After the Hillclimb I should have a rough idea of where the car is lacking in. This stage will be about fine tuning the suspension setup so that come the next track day I am more confident in how the car will handle and thus allow me to learn more from it. 1.Parts to be purchased and installed: • Nismo TT 1.5 Way Mechanical Diff • Suspension Components • More… 2. Suspension Tuning: I will be installing new suspension items if required. Most likely will get adjustable sway bars and then will play with the wheel alignment. I will also be installing an AGI Bolt-In Halfcage. More to follow… 3. Weight Reduction: I am still undecided on this. I am unsure wether to remove the sound deadening or not. Here are the Pros and Cons I can think of: •Pros oReducing Weight oLooks much cleaner and will most likely paint interior afterwards •Cons: oApparently noisy as hell – haven't been in a car without it yet though. 4. Tidy Up: I will be painting the half cage before it goes into the car. I haven't decided on a colour yet. Probably either gloss black or gloss white as an offset. Apart from this I intend to go over the car and replace any hoses that look like they may fail and replace most of the hose clamps. I will tidy up the front half of the interior as well. I want to replace the steering column surround and will try and have the gauge mounted in the air vents nice and neat. Stage 3 – Braking and Power After the next couple of events my next stage of mods will be to assist me in developing my skills. I want to increase the braking capacity as I feel that the SR20 brakes just won't hold up under track conditions. If I feel the need is there I will also use the opportunity to increase the power. I still want to keep the car very responsive so power figures I am looking at would be no more than 220-250kw. 1. Parts to be purchased and installed: • R33 5 stud conversion • 5 Stud wheels • Turbo + Accessories 2. Braking: Although I have put this off for a while I can't deny the fact that I am going to have to go 5 stud. I will look at R33 5 stud conversions and use that. Mostly they go for about $800 at the moment. That may fluctuate in the future but hopefully it will go down and not up. Due to this I will also have to sell my Buddyclub P1's and go to something else lightweight. May end up spending an extra $1000 but will see how I go. 3. Power: This will either happen now or later down the track (no pun intended). I will look to increase the power of the car whilst still keeping it very responsive. I'm not looking for high power but usable power. No point having 400kw+ and not being able to use it. Also, I don't believe that I would be able to handle it. Will look at Turbo options later on. Stage 3 – Let the good times roll…and then move on! For a while I will continue to grow and build my knowledge and skills. I will continue to enter as many events as possible and keep enjoying myself. My intentions will be to keep doing Hillclimbs, Motorkhanas, Supersprints and Time Attack for most of 2013 and possibly 2014. If I start to feel my skills have improved enough it will be time to move on. I would like to end up doing Circuit Racing. Probably start off doing the iRace Championship. If I do this I will sell the Silvia and move on to a R32/R33 GTR. Pictures: As of now... Front by Peter Mackellin, on Flickr Nardi Wheel by Peter Mackellin, on Flickr Bride Seat Installed by Peter Mackellin, on Flickr Interior Rear 2 by Peter Mackellin, on Flickr Engine Bay by Peter Mackellin, on Flickr Things that have changed since these pics are: • Braille Battery swapped in • GKTech Coolant Overflow Bottle installed

I currently have a FMIC on my RB S13. Looking to actually change to S15 sidemount to allow more airflow to the radiator plus make it look stock. STR8E180 - could you send me a PM in regards to getting some custom cooler piping made up for it. I am assuming it will be needed due to not running an SR so piping will need to be different. Sorry to hijack

Ok, Although I haven't had any replies to this at all in a week and a half I have done some digging around. Have spoken to Anthony at Dahtone Racing. His suggestion is to replace my entire loom with an uncut one, move it all back into the engine bay and be done with it. Cost would be $1500. Does this seem reasonable? It's a fair chunk of money BUT I do have some things that need to be sorted anyway: Starting issue (unknown) Fix grounds Run wiring for high beams Extend wiring from fuse box to battery by 30cm How much would that cost? I know its unknown exactly but if its going to only cost me $200 to fix then thats ok. But if I spend $500-$600 and have further issues in a couple months I will crack the shits, get the fresh loom done and would have spent $2000+ instead of $1500 initially. Any assistance or opinions would be appreciated

Hi, I have an S13 which was originally CA Auto but has been converted to an RB20DET. The conversion is mostly finished. The car runs etc but the wiring is...butchered. Have no idea what goes where. This was done by the previous owner. I wanted to take the car and leave it with an Auto Electrician who can rip it all out and start from scratch. Have the battery and engine fuse box in the boot and want the wiring loom to be hidden as well. Can someone recommend anyone? I live on the Central Coast but am happy to travel (let's say up to 1.5 hrs away) Thanks for any help. P.S Just to clarify. I dont have the skills to do this myself. Hence the reason for paying someone to do it

I have a pair of JIC rears for S13. Live in NSW but can post if you want. Send me a PM

How much does the Bonds cage cost? Looking to get one from them but haven't contacted them yet

Thanks mate. I just sent them an email to see what the have

Thanks guys. Looks like 1.5 way is definitely the way to go. Will probably contact you soon bling. Just need to work out when I will have the cash together. Will know next week.

Whats the difference between the Nismo and say Cusco/ATS diffs? Quality heaps better? Have seen a lot of Cusco etc. 2 ways for about $750-850

Hi all, I am building up an S13 for use in Hill climb, motorkhana and Circuit (Wakefield and Eastern Creek). I currently have a welded diff in there that I threw in for a skidpan but obviously not going to use that on track. Should I be looking at a 1.5 or 2 way diff? Or should I just get a diff and shim it instead. Don't mind spending the money but just don't know the beat option for me. Not really into drifting but will do the occasional skidpan. What are peoples opinions in regards to this? If I'm going the wrong direction then let me know.