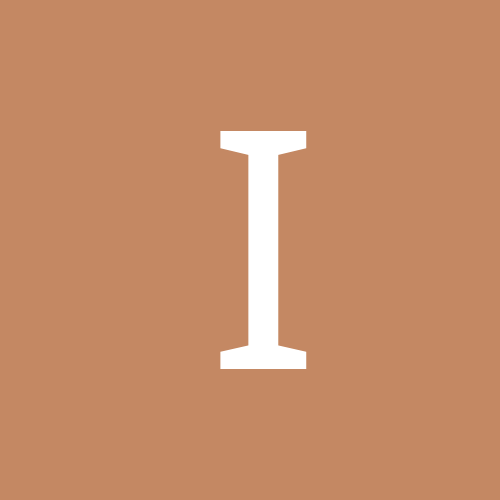 Content count

32

Joined

Last visited
Community Reputation
0
Neutral
General Info
Location
Gender
Car Type
Car Model
Price : $200 Condition : Used Hi, I have a Pewter S15 front bar I dont need as I sold my S15 awhile ago. Has scratches on the one side and there is one split mounting point. Located in Yennora Call 0458330370 Pick up only.

Ive got R1R's from the same year. Grippy tyres. Love them to bits.

Thanks a lot. More to come! The kit only cost me about $40 max. All those items you mentioned would equate to about $40 if you went and bought it as well wouldnt it?

Thanks man. Yea it does. I thought about preserving the protective layer. But then I realised that the top protective layer has met its end. Whole thing doesnt take long to do anyways Cheers.

Did a DIY Head light restoration the other day. I tried to put this in the bodywork DIY section. It wouldnt let so hopefully a Mod can move this,I take no responsibility if you decide to copy me. BEFORE - The ugly yellow tinge. AFTER 1. Bought this at Repco. $40. Pretty expensive but it came with enough stuff to do a couple cars. Only things its missing is maybe a disposable rag. Ill explain its use further on. 2. Use the paper and tape provided to mask up the surroundings of the headlights. Dont skimp on this, in retrospect my prep work could of been better. It be good it you got that extra wide masking tape. Outline the whole thing with it. 3. Once the tape is all done, sand it down with the sanding block. This is to remove the top layer of crap. Its not too rough, just enough. 4. It should look like this. You are probably thinking WTF. It looks even worse. You can see the top layer turning into yellow dust. 5. Oh dear god what have I done ... 6. Use some 600 grit sand paper. To smooth it all out. I wet mine so it didnt gum up. When you think you are done, get a wet rag and wipe it all over. Once it dries run your palm over it. It should be smooth. If its rough, or some parts look untouched, do it again. 7. Should look kinda like this now, after your done with application of the 600 grit. Wipe over it with a wet rag, paper towel thing and that sticky cloth thing. Make sure there are is no contaminants on the surface. 8. Now apply a layer of the Repco UV sealant. Shake it up for about 1 min. On the box its says 2-3 mins. Then spray a puff into the air, to make sure its good to go, I stuffed mine up a bit cause I didnt do this. Apply a 'dry' layer. Which is pretty much a thin layer. Dont let it get runny. Spray from one side to the other not back and forwards. Best technique IMO. 9. Wait 3 mins. Put your phone on stopwatch and do it again. Decent layer this time. But dont go over the top. Less is still better. 10. After the second application wait 5 mins should look like this now. I did one more layer just to because I could. The lights look real good now.The sealant should come on with kind of like a wrinkle paint texture. You may still see blemishes on the headlight. Thats on the inside. Took me about an hour to do maybe? Soon as I woke up drove to repco bought it, had some breakfast, then did this. Also got some mother's wash and wax and a repco chamois. There's a sale on.

Yea I've been checking out Energy suspension and Superpro. Energy suspension is a lot cheaper and people seem to have good experiences with it. Is 240sx a s14? S14 suspension is pretty much the same as a S15's right? I was thinking maybe I had solid subframe bushes or something thats why it was noisey. Prob going to that this weekend. Have the car up on stands give it a shot.

Anything full synthetic. Use GL5 class fluids. I wouldnt go to a shop. The only thing you probably ownt have is a hand oil pump. I bought a oil syringe thing lol. Took me ages to change.

Hey man tried this on the weekend and no noise =[. Is there anyway to tell if the bushes have a metal insert in them just by observation? Im leaning towards replacing all my bushes, front and rear.

they are a 6 but You can fit 6.5 inch just need to angle the screws in a bit

Yea Im going to invest in a Costco jack very soon. Plus I know this guy who's parting out a write off S15. All panel damage. Cheers. Im getting Koni yellows with king springs in tomorrow to replace the Cusco 02E's I got. Hopefully that can help me narrow things down. Wow in Adelaide they sting you for having a look? I did that myself, problesm still there I used Valvoline Syngear GL5 75w140 =[ Cool man tell me how you go. When I was at my mates shop he got a crowbar and was pulling and tugging on everything. Nothing really had play but ill give it another go. They are like 13 years old after all. My AC filter had not been changed since it rolled of the production line. I could tell cause the bottom glovebox support was still there and the screws were torqued up like a mofo!. Took it out and it felt like it was riddles with anthrax. Took me a whole day to clean. Probably get a new one soon. Thanks man I'll give that a try. I appreciate all the input guys. I usually see people get set on fire by the forum and was a bit nervous at first.

Hi all, First off I am a noob and have a super thick flame suit on so please dont even bother. I recently bought a Black JDM S15 Spec R and I love it. BUT I have a problem that eats at me. At low speeds when I accelerate, change gears. I hear a thud/clunk. Its not earth shattering but its there. Just a single thud/clunk. It sounds like it comes primarily from the rear left wheel. I have on occasion heard it on the right but no where near as much as left. My friend [qualified mechanic] inspected it and said it was the diff, excessive backlash. The tailshaft and all that where fine. I went to the diff specialist and he said it the diff was stuffed there would be whining and the backlash seems normal. He also said ask a gearbox guy. I went to the gearbox guy and he said the box was fine and stuff like this was hard to diagnose because its not that bad ... yet. He mentioned that S15 driveshafts have a spline and maybe that is worn down and has some play. My other friend who is also a qualified mechanic and has an S15 said its probably the GB and the S15 boxes are renown for being clunky and noisey. Has anyone had similar experience? Sorry for the essay, but I want to give a clear desciption so I can get some definite answers, Im not some noob kid.

Yea I hear that sounds too, Did you notice there is an open pipe between the IM and engine cover?

Is your waste gate actuator and all lines fine?

Dont worry about a side mount. Go for a front. What supporting mods have you got. Spiking to 17 psi doesnt sound good.

Yea mate it most definitely has. Probably wont drain all your battery in one night but I'd try and get it rectified quick. You can get rid of the flutter which is pressurized air doing an about turn from the tb and to the turbine blades. But then there will be a noise through the intake. It shouldnt be a flutter. Should really just be a hiss or a mild trumpet noise. You can try and silence it with an enclosed box or go stock as above mentioned. But in the end, its a rapid surge of pressurized air. Its going to make noise.