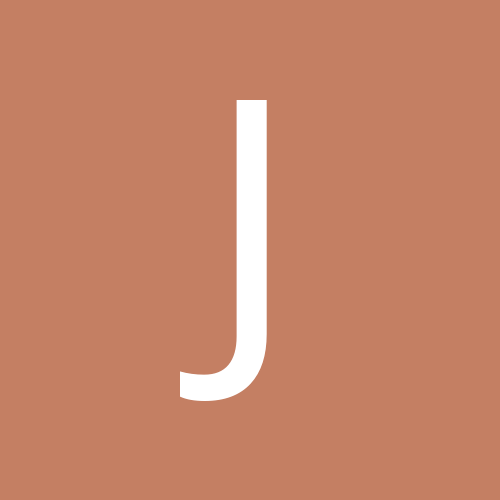 Content count

19

Joined

Last visited
Community Reputation
0
Neutral
General Info
Location
Car Type
Car Model
Hey man were you at Winton matsuri this spring? Car looks very familiar and think you followed us towing down the Hume. Woah, sorry for the super late reply.. Yep, that was me i followed for a while lol.. Here's an update for everyone

woaaahhh, sorry lol the vent things came with the bar, believe they are actualy quick release clips and the bar also had conards on it too as its got the small holes for em... I prefer the old CA grill (checkered and big letters) rather than a gtr. Coilovers are arriving this week, so gonna dump it and see how it goes

It's time... to whore my car

Been a while since ive posted on here. Since September, -I attended the Show and Shine, I am still using poor Good Guy Steven's coilovers, but I am super close to buying my own, have to really give this guy something awesome to say thanks lol -Ran even wider tyres and chewed into them -Sold my Rota Grid's -Jumped on the genuine band wagon and bought some classic SSR Formula and Hart R (super rare) wheels. -Car has been lowerd more, but the tyre profiles make it look high, still scrape my beautiful aero bar, skirts and crossmember on speed bumbs..grr -Bent my front drivers guard as i backed out of my driveway..... In the coming weeks I plan on -getting some extractors for the CA for it to sound awesome lol -Buying rear pods finally -Fixing my guard -Coilovers Other than that saving mulah for the Matsuri weekend as Ill be heading up there to film for Zeroclearance.net. If your up there come and say hi

ATM I havent taken any side on pics, hopefully will have some tommoz arvo/night.. Yeh selling these wheels, they were on ebay, nobody bought them though.. The dodgey vents were on the bar when I bought it, don't know why anybody would even think about cutting into an original aero bar.. but he did, I think they were some kind of quick release clips to remove the front bar for the trailor then to chuck them back on again... Nigel's S13 was the obvious inspiration for the looks of this car, without him, this would have probably looked like some old beat up pig. It;s not to say that this exact style is Nigels though, considering if you hop on Zilvia's Two Tone Preservation society's page then you will see it's super common combo. But his car showd me that all I need is to stick to the saying KISS... Keep It Simple Stupid.

well guys have something awesome to show First in regards to Project_s13 here's an interior shot and now for the awesomeness.... In preperation for Grip Shift Slides JDMST Show And Shine show, I borrowed some coilovers off a mate, got them put it... and well.... here she is

haha yeh bad need some coilovers asap.. I just took the light from the spoiler and wired it up and chucked it up on my parcel shelf Yeh Ill chuck some shots up, it's stock interior man, I love the silvia steering wheel, so I wouldnt change it, the only thing I will change are the seats and put some useful guages in there. lmao, I wasnt running crazy stretch only 215's on 9's but, it got flat and then i pumped it up again (dead flat almost) and that causes the sidewalls to weaken and then bam, pop and tear lol, just keep an eye on your psi, everytime u fuel up, give em a glance

So popped my cherry on Wednesday night on the way to an SAU meet to take photos for ZeroClearance... Got my first defect. It was a minor for having wheels that petruded outside my guards, no thrid brakelight and a sticker within my wipers movement. She's cleared now (as of today) and had to throw back on the good ole stockies... It was funny though, the first thing they told me to do, without even mentioning the wheels.. was to pop the hood.. They must have hoped I had a worked SR20 DET in there.... to bad it was a small stock as a rock, CA18DE lol

Thanks guys \ Haha yeh, nothing a mallet couldnt handle..

Hey guys, back with a build thread that will be updated and an account which I wont loose access to..... Anywho... I bought my S13 back in March 2011. She's a 1989 Seafoam Green Two Tone S13 Coupe. I work on a minimum wage (below $13.00) lol so money is hard to come by, but it's the hard working hours of slaving away in some crap pizza shop that has really made me appreciate the little yet tastefull changes I have made over the year and a bit. I tend to look at my car as form > function, I bought the car for its aesthetics and that's how I planned to keep it. Engine mods arnt really a thing im going for until I'm off my p's as I see building up a N/A motor a waste of time, especially on a CA and would rather wait 2 years to drop an RB25DET in Mods Completed: Rota Grid's 17x9 +12 Nissan Aero Side Skirts Nissan Aero Front Bar w grills Clear Indicators Clear Parkers Crystal Tail Lights Roof Wing To do: COILOVERS Nissan Aero pods S14 Kouki Wing Here she is the day I bought her Rattle canned my Aero Bar Ordered some beautiful Rota's in white, which scream "look at me" lol Ran some stretch and did this.... ... Fitted my Aero kit And fitted some Crystals.. So that's what she looks like atm, high as anything, but shes gnna have to sit that way till I can afford some nice coilovers.. Thanks for reading

Any updates? Ive noticed the car has vvanished lol

lol haha sweet, yeh thought the car looked familiar, drove past this morning just to confirm I drive a two tone Seafoam green with the aero kit and white Grids, may have seen me around

I think your the guy I pass on my way to work and whatnot lol does Greenbrook hit and nails on the head for you?

Im in the same boat you were in two weeks last month. Bought myself wheels as I got an awesome price and needed rubber as my current wheels were rooted and I have to roll around with this for wheel gap buying Coilovers next week though Nice ride man, glad to see another Two Tone..