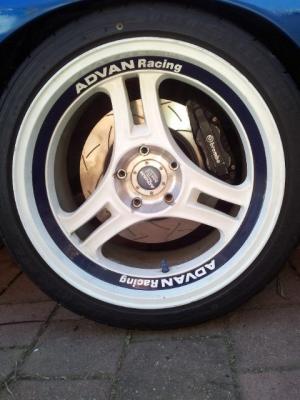 Hey guys, iv always loved reading through peoples builds and how someones car gets built into the machine they want, and finally I picked up an s13 as i only have a few months left on my P's and can finally get into a turbo car..
Bit of a backstory: A mate of mine from highschool had a 180sx bought for him by his parents when we were in grade 11, and as we were besties i spent a large amount of time riding around shotgun.. it had an sr20det in it, and was basically stock but as I was a youngun i thought it was the coolest thing ever, and have been in love with nissans ever since..
The high power restriction laws came out for p platers just before i got my licence, so i was forced to suffer through with NA's but i treated them as practice for when i could finally get into an S13 with an sr.. In a few months i will be able to drive one (legally) so i have been looking for one with an SR in it for the last few months and finally one popped up.
Present day:
A mate on here in the townsville section posted up saying a mate of his offered him an 80 with an sr in it for around 3000 but he wasnt keen on it, i went to inspect the car and it looked pretty straight with low k's (77000) so i jumped straight on it.. Went and withdrew the money the next day and the day after that it was getting delivered to my house on the back of a tow truck.. happy days for me..

The body is very straight, has a few dints here and there, but nothing major considering it will be 20 years old next year.. no rust visable and the paint is still very good, im assuming its had a respray somewhere along the line.. It currently has a pretty big bodykit on it that im not a fan of, so first chance i get i will be pulling it off and replacing the rear and front bars with something much more subtle.. The car also came with awesome clearies on the back (sarcasm there) and some 16 inch Black Racing Pro N1s in bronze.. The only drama with the car right now is that the brake master cylinder is shot, so brakes work eventually but not well.. will be replacing that first
Below is a complete list of the mods i know the car has, if anyone sees anything in the photos i havent mentioned be sure to speak up!!
Bodykit - Unknown brand
Clear Tail Lights
16 inch Pro N1's
Front mount
HKS blow off valve - i'll be ditching this asap and plumbing it back in
Greddy Profec B turbo timer and boost controller- i assume its good, dont know much about it
Cusco Coilovers front and rear - Unknown spring rates, didnt feel too harsh
Cusco Front and Rear strut brace
Short shift kit - i hate it, i cant get reverse half the time, i just want it back to stock
Some fully sick touchscreen cd/dvd player - good to have i guess, i dont really care though
Some random MOMO steering wheel and shift knob, the knob is screwed so will replace very soon, steering wheels alright for now
Alright heres the pics iv got so far, car needs a good clean but i live in a block of units and theres no taps anywhere, and i dont dare drive it unreg this close to having my opens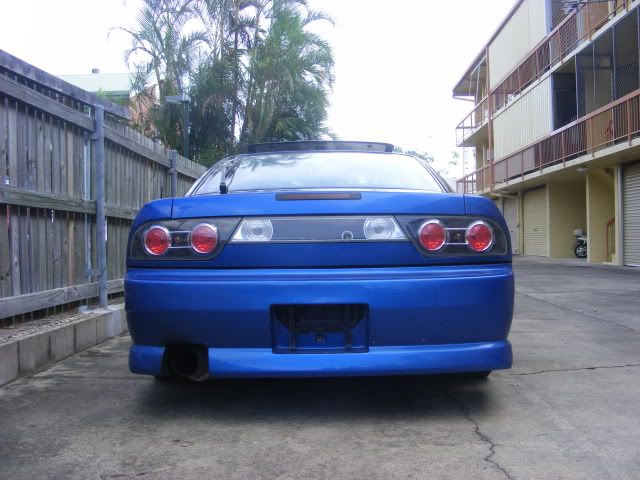 Future plans:
Replace brake master cylinder and hope that fixes brakes..
Ditch the kit - i like stock body 80's that are really low with good fitting wheels
dmax roof spoiler - maybe, it might look ghey with no kit, i'll ps it up and look
Change the tail lights - Type X ones soon
Remove the short shift kit and go back to stock
Get some 17 inch wheels with good offset - i love the look of meshies but hate keeping them clean, will probably just get some p45r's or grids or xxr's of some sort.. will definately be white though, i love white wheels on bright colour cars..
Get rid of the momo shift knob and buy a nismo one..
T28 from an S15, im not really gonna be chasing big power but more so response, so i figure i get one of these on the cheap and go from there.. if i want more power down the track i can deal with that then..
Basically just clean up the engine bay a bit, the car looks pretty clean on the outside but there is sh*t everywhere in the bay, i like it to look semi-organised..
Alright thats it for now guys, sorry for such a long opening post but i like when build threads are long and have a story to it, so if you dont like it, then just ignore all this and look at the pics..

Thanks for reading guys

Edited by harris., 15 August 2014 - 08:40 AM.